Departament de Cirurgia
The Universitat Autònoma de Barcelona is a referent in Europe so much for its teaching quality as for its commitment to innovation in research. The University was founded in 1968 and it has become a model to follow because of its will to contribute to social progress by training the professionals required by the most dynamic economic and social sectors in the country.
The UAB was one of the first universities of the Spanish State in being acknowledged as Campus of International Excellence. This Program promotes alliances of institutions that have a common strategic project aiming to create an academic, scientific, entreprenurial and innovative environment to get a high international visibility. The University proposal is the project "UABCEI: Aposta pel coneixement i la innovació" (UABCIE: Committment to knowledge and innovation). This is an strategic plan that seeks to make a dynamic RDI environment aiming to make the UAB one of the best European Universities.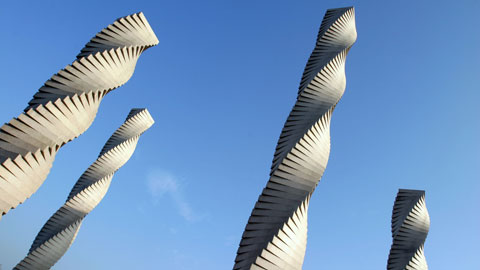 Recent Submissions
(Date of defense:

28-11-2019

)

La disfagia orofaríngea es una entidad muy prevalente, ocasiona complicaciones graves, mortalidad, y supone un alto coste sanitario. Las guías diagnósticas actuales se basan en el ictus. Sólo contamos con recomendaciones ...

(Date of defense:

03-03-2020

)

Estudi prospectiu aleatoritzat multicèntric per l'evaluació de l'efecte d'una malla profilàctica en la prevenció de l'hèrnia incisional en la laparotomia mitja.

(Date of defense:

31-01-2020

)

La cirurgia mínimament invasiva; percutània, endoscòpica, laparoscòpica i robòtica aplicada a la patologia pancreàtica, té els seus orígens a finals del segle XX, principis del XXI. Inicialment d'una manera desconfiada, ...

(Date of defense:

09-12-2019

)

Los ligamentos coracoclaviculares (CC) son los principales elementos suspensorios de la extremidad superior. En la mayoría de los pacientes con antecedente de luxación acromioclavicular (AC) de alto grado que han sido ...

(Date of defense:

08-11-2019

)

En esta tesis se presenta los resultados de un ensayo clínico diseñado para evaluar la calidad visual de pacientes intervenidos de cataratas a los que se les implantó diferentes modelos de lentes intraoculares multifocales: ...