Departament de Sociologia
The Universitat Autònoma de Barcelona is a referent in Europe so much for its teaching quality as for its commitment to innovation in research. The University was founded in 1968 and it has become a model to follow because of its will to contribute to social progress by training the professionals required by the most dynamic economic and social sectors in the country.
The UAB was one of the first universities of the Spanish State in being acknowledged as Campus of International Excellence. This Program promotes alliances of institutions that have a common strategic project aiming to create an academic, scientific, entreprenurial and innovative environment to get a high international visibility. The University proposal is the project "UABCEI: Aposta pel coneixement i la innovació" (UABCIE: Committment to knowledge and innovation). This is an strategic plan that seeks to make a dynamic RDI environment aiming to make the UAB one of the best European Universities.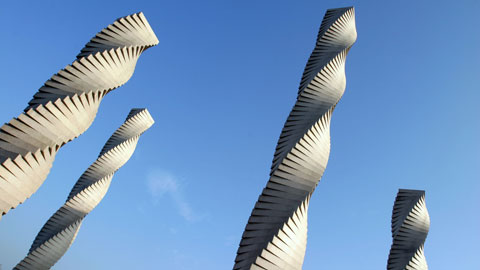 Recent Submissions
(Date of defense:

28-02-2020

)

Les diferències corporals s'han tractat al llarg de la història per diferents mecanismes socials, jurídics, polítics, ètics i culturals que han estat objecte per a diferents disciplines i àmbits d'acció. En l'actualitat, ...

(Date of defense:

06-11-2019

)

En un contexto marcado por la creciente importancia de la educación y la atención de la temprana infancia como uno de los instrumentos de la política social más relevantes para combatir la pobreza y la desigualdad, esta ...

(Date of defense:

27-05-2019

)

¿Cómo podemos pensar las interfaces entre las migraciones internacionales y la protección social en un mundo marcado por una división internacional de riesgos y protecciones y por una combinación entre la transnacionalización ...

(Date of defense:

14-06-2019

)

La diarrea neonatal porcina constitueix una de les problemàtiques, tant a nivell sanitari com a nivell econòmic, més freqüents a les granges de porcs d'arreu del món. Malgrat que els brots de diarrea neonatal porcina poden ...

(Date of defense:

11-06-2019

)

El creciente aumento de la compaginación de estudios y trabajo en la universidad ha llamado la atención de diferentes actores en la educación superior, políticos, investigadores y gestores de las instituciones educativas ...