Departament de Dret Públic i de Ciències Historicojurídiques
The Universitat Autònoma de Barcelona is a referent in Europe so much for its teaching quality as for its commitment to innovation in research. The University was founded in 1968 and it has become a model to follow because of its will to contribute to social progress by training the professionals required by the most dynamic economic and social sectors in the country.
The UAB was one of the first universities of the Spanish State in being acknowledged as Campus of International Excellence. This Program promotes alliances of institutions that have a common strategic project aiming to create an academic, scientific, entreprenurial and innovative environment to get a high international visibility. The University proposal is the project "UABCEI: Aposta pel coneixement i la innovació" (UABCIE: Committment to knowledge and innovation). This is an strategic plan that seeks to make a dynamic RDI environment aiming to make the UAB one of the best European Universities.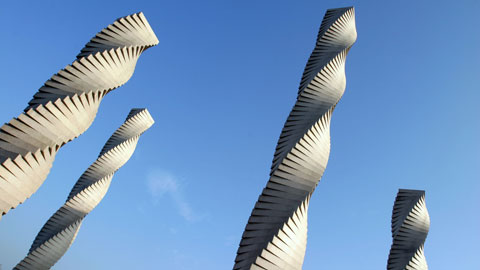 Recent Submissions
(Date of defense:

21-11-2019

)

La trata de seres humanos es un delito penal que lesiona los derechos humanos más básicos de las víctimas. Dada su lesividad, las Naciones Unidas impulsaron la lucha contra este fenómeno desde una triple perspectiva: la ...

(Date of defense:

27-01-2020

)

La present tesi parteix de les conseqüències de la imantació de les ciutats en el seu intent per atreure noves formes de capital i que desenvoca en una polarització i vulnerabilitat social urbana. Una de les formes més ...

(Date of defense:

27-02-2020

)

En la present tesi no s'estudia la segregació municipal ni el fenòmen de les alteracions de termes municipals. El document es centra en la vessant operativa d'una segregació municipal, prenent de referència el cas de ...

(Date of defense:

04-12-2019

)

La Ley de Accidentes del Trabajo de 30 de enero de 1900, es la primera norma española que aborda con relativa efectividad la protección de los trabajadores ante las consecuencias de los accidentes de trabajo. Se trata de ...

(Date of defense:

20-12-2019

)

Aquesta tesi explora la influència dels moviments contra l'austeritat a les institucions europees, a través de l'anàlisi del cas del Parlament Europeu. Es focalitza en les idees de democràcia dels moviments que estaven ...