Departament de Psicologia Social
The Universitat Autònoma de Barcelona is a referent in Europe so much for its teaching quality as for its commitment to innovation in research. The University was founded in 1968 and it has become a model to follow because of its will to contribute to social progress by training the professionals required by the most dynamic economic and social sectors in the country.
The UAB was one of the first universities of the Spanish State in being acknowledged as Campus of International Excellence. This Program promotes alliances of institutions that have a common strategic project aiming to create an academic, scientific, entreprenurial and innovative environment to get a high international visibility. The University proposal is the project "UABCEI: Aposta pel coneixement i la innovació" (UABCIE: Committment to knowledge and innovation). This is an strategic plan that seeks to make a dynamic RDI environment aiming to make the UAB one of the best European Universities.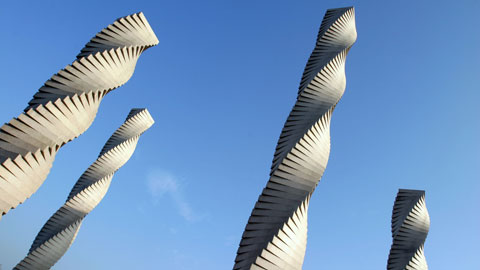 Recent Submissions
(Date of defense:

19-09-2019

)

Alguns/nes estudiosos/ses de la violència han proclamat durant dècades que el seu origen no està lligat a la nostra naturalesa biològica. Per això, s'estudien els sistemes culturals que l'acullen, els elements socials que ...

(Date of defense:

13-05-2020

)

Una de les principals incerteses del nostre món té a veure amb l'abast del que alguns anomenen la Nova Robòtica. Aquesta nova era de la robòtica està caracteritzada pel desenvolupament de robots pensats per a "col·laborar" ...

(Date of defense:

27-11-2019

)

En las actuales publicidades de productos cosméticos para el cuidado del cutis femenino se realizan exhortaciones para que las mujeres eludan y eviten lo que allí se denomina como signos de envejecimiento. Consideramos que ...

(Date of defense:

16-05-2019

)

Después de años de trabajo en la recuperación de mujeres supervivientes de violencia de género, las y los profesionales de atención a este colectivo recibimos con preocupación la demanda de chicas jóvenes que sufren ...

(Date of defense:

26-03-2019

)

La presente tesis se interroga por la vejez pobre y sus cuidados en Santiago de Chile. Particularmente, busca conocer y comprender la vejez y sus cuidados que construyen mujeres y hombres que participan en organizaciones ...