Programa de Doctorat en Dret
The Universitat Autònoma de Barcelona is a referent in Europe so much for its teaching quality as for its commitment to innovation in research. The University was founded in 1968 and it has become a model to follow because of its will to contribute to social progress by training the professionals required by the most dynamic economic and social sectors in the country.
The UAB was one of the first universities of the Spanish State in being acknowledged as Campus of International Excellence. This Program promotes alliances of institutions that have a common strategic project aiming to create an academic, scientific, entreprenurial and innovative environment to get a high international visibility. The University proposal is the project "UABCEI: Aposta pel coneixement i la innovació" (UABCIE: Committment to knowledge and innovation). This is an strategic plan that seeks to make a dynamic RDI environment aiming to make the UAB one of the best European Universities.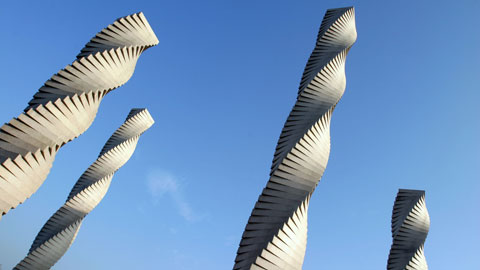 Recent Submissions
(Date of defense:

26-02-2021

)

Els artistes són imprescindibles en les societats democràtiques. L'art enriqueix a la societat, ens ajuda a interpretar i a reflexionar sobre la realitat. La societat s'ha de donar de les lleis necessàries perquè els ...

(Date of defense:

26-02-2021

)

El fracàs de la reforma de l' Estatut de 2006, avalat per la sentència 31/2010 dictada pel Tribunal Constitucional, va encetar un nou procés polític a Catalunya. Aquesta nova etapa s' ha conegut, per la premsa i per la ...

(Date of defense:

15-12-2020

)

Aquesta tesi tracta de la problemàtica plantejada per la tesi de la resposta correcta de Ronald Dworkin a partir de l'examen de com va ser construïda. També vol identificar i aclarir els supòsits que edifiquen la possibilitat ...

(Date of defense:

24-11-2020

)

La profunda reforma del Codi Penal operada per la LO 1/2015 va portar amb si una nova regulació del delicte d'administració deslleial, introduït per primera vegada en el nostre Codi Penal de 1995 en el si dels delictes ...

(Date of defense:

11-12-2020

)

Aquesta recerca doctoral, va consistir a estudiar la creació de la Llei 1773 de 2016, expedida pel Congrés de la República de Colòmbia, des de les teories de la comunicació i la informació. Amb la finalitat de determinar ...