Programa de Doctorat en Dret
The Universitat Autònoma de Barcelona is a referent in Europe so much for its teaching quality as for its commitment to innovation in research. The University was founded in 1968 and it has become a model to follow because of its will to contribute to social progress by training the professionals required by the most dynamic economic and social sectors in the country.
The UAB was one of the first universities of the Spanish State in being acknowledged as Campus of International Excellence. This Program promotes alliances of institutions that have a common strategic project aiming to create an academic, scientific, entreprenurial and innovative environment to get a high international visibility. The University proposal is the project "UABCEI: Aposta pel coneixement i la innovació" (UABCIE: Committment to knowledge and innovation). This is an strategic plan that seeks to make a dynamic RDI environment aiming to make the UAB one of the best European Universities.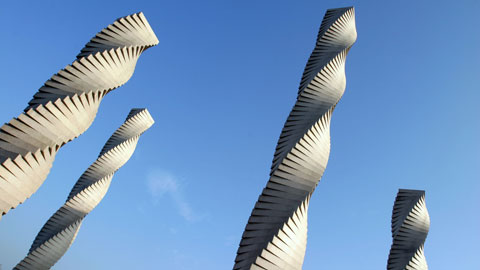 Recent Submissions
(Date of defense:

28-06-2022

)

L'urbanisme i les seves edificacions tenen alta perdurabilitat en el temps, irradiant així mateix impactes positius, negatius o neutres als territoris. Les normes jurídiques i el soft law ajuden en l'estructuració de ...

(Date of defense:

16-06-2022

)

Aquest treball té com a punt de partida l'anàlisi i l'estudi del fenomen successori (sistemes d'adquisició de l'herència, formes d'acceptació…), perquè un cop fixat, es pugui establir la responsabilitat hereditària dels ...

(Date of defense:

17-03-2022

)

El contracte de transport aeri internacional de mercaderies, és un contracte prioritari i primordial que atorga desenvolupament a el comerç internacional dins el trasllat de mercaderies, és així que des d'aquesta perspectiva ...

(Date of defense:

02-03-2022

)

El desenvolupament de grans projectes industrials, fonamentalment referits a les activitats extractives i energètiques, no pot ser dut a terme només amb capitals nacionals i requereixen d'una ingent quantitat de capital ...

(Date of defense:

17-12-2021

)

La present investigació té com a propòsit el desenvolupament d'una temàtica clau per a la progressiva aplicació dels drets humans, en particular per als països que s'adhereixen als convenis regionals de protecció i, en ...