Programa de Doctorat en Dret
The Universitat Autònoma de Barcelona is a referent in Europe so much for its teaching quality as for its commitment to innovation in research. The University was founded in 1968 and it has become a model to follow because of its will to contribute to social progress by training the professionals required by the most dynamic economic and social sectors in the country.
The UAB was one of the first universities of the Spanish State in being acknowledged as Campus of International Excellence. This Program promotes alliances of institutions that have a common strategic project aiming to create an academic, scientific, entreprenurial and innovative environment to get a high international visibility. The University proposal is the project "UABCEI: Aposta pel coneixement i la innovació" (UABCIE: Committment to knowledge and innovation). This is an strategic plan that seeks to make a dynamic RDI environment aiming to make the UAB one of the best European Universities.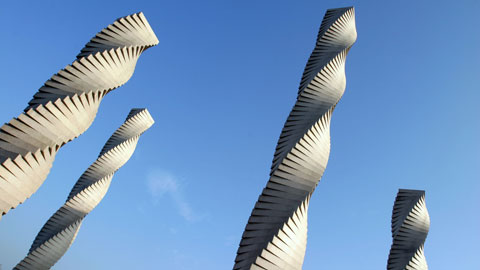 Recent Submissions
(Date of defense:

30-03-2022

)

L'objectiu de la present tesi és analitzar el contingut dels Acords de Barcelona dins el seu context històric i polític. Aquest document va ser elaborat i signat el 1354 per tres influents jueus de Catalunya i València com ...

(Date of defense:

25-11-2021

)

La presente tesis doctoral expone la corrupción en la contratación pública y, particularmente, en la obra pública, por tratarse de uno de los ámbitos más proclives a las arbitrariedades e irregularidades. El estudio demuestra ...

(Date of defense:

09-06-2022

)

La tesi doctoral té per objecte d'estudi els actes d'investigació que recauen sobre el cos de l'imputat en el procés penal argentí. Alhora, aquests actes es contraposen amb els límits constitucionals que regulen cada ...

(Date of defense:

22-04-2022

)

En el pensamiento constitucional español actual subsiste una preocupación permanente ante la indefinición del futuro del Estado autonómico. La fórmula territorial y sus definiciones continúan animando una atmósfera polémica ...

(Date of defense:

28-06-2022

)

La tesi analitza les vies de reacció penal i extrapenal davant el fenomen del finançament de les armes de destrucció massiva, els buits de regulació existents i la importància de les mesures de prevenció i detecció que es ...