Programa de Doctorat en Educació
The Universitat Autònoma de Barcelona is a referent in Europe so much for its teaching quality as for its commitment to innovation in research. The University was founded in 1968 and it has become a model to follow because of its will to contribute to social progress by training the professionals required by the most dynamic economic and social sectors in the country.
The UAB was one of the first universities of the Spanish State in being acknowledged as Campus of International Excellence. This Program promotes alliances of institutions that have a common strategic project aiming to create an academic, scientific, entreprenurial and innovative environment to get a high international visibility. The University proposal is the project "UABCEI: Aposta pel coneixement i la innovació" (UABCIE: Committment to knowledge and innovation). This is an strategic plan that seeks to make a dynamic RDI environment aiming to make the UAB one of the best European Universities.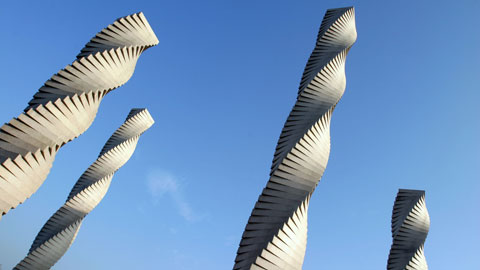 Recent Submissions
(Date of defense:

26-01-2022

)

En el segle XXI, la capacitat d'aprenentatge autònom -entesa sovint com la capacitat de prendre el control sobre el propi aprenentatge- és crucial per a la satisfacció i l'autorealització de la persona al llarg de la seva ...

(Date of defense:

25-01-2022

)

La narrativa infantil cuenta historias y propone modelos a escala de una sociedad y cultura en particular, incluyendo modelos de género, los cuales pueden afectar la formación de la identidad de los estudiantes, así como ...

(Date of defense:

22-02-2022

)

La tesis doctoral tuvo como objetivo central conocer los factores de deserción de la práctica profesional en los estudiantes que cursan la Enseñanza Media Técnico Profesional (EMTP), específicamente en dos establecimientos ...

(Date of defense:

21-12-2021

)

L'objectiu del present estudi és investigar el potencial i les limitacions de la tutoria entre iguals en el desenvolupament de l'educació auditiva i l'afinació en alumnat de violí i viola d'Ensenyaments Elementals. Així, ...

(Date of defense:

25-02-2022

)

El mejoramiento de la formación de profesores en Chile se ha instalado como un tema central en la política pública desde hace dos décadas. Aunque existe investigación sobre los resultados de esta formación, en educación ...