Programa de Doctorat en Educació
The Universitat Autònoma de Barcelona is a referent in Europe so much for its teaching quality as for its commitment to innovation in research. The University was founded in 1968 and it has become a model to follow because of its will to contribute to social progress by training the professionals required by the most dynamic economic and social sectors in the country.
The UAB was one of the first universities of the Spanish State in being acknowledged as Campus of International Excellence. This Program promotes alliances of institutions that have a common strategic project aiming to create an academic, scientific, entreprenurial and innovative environment to get a high international visibility. The University proposal is the project "UABCEI: Aposta pel coneixement i la innovació" (UABCIE: Committment to knowledge and innovation). This is an strategic plan that seeks to make a dynamic RDI environment aiming to make the UAB one of the best European Universities.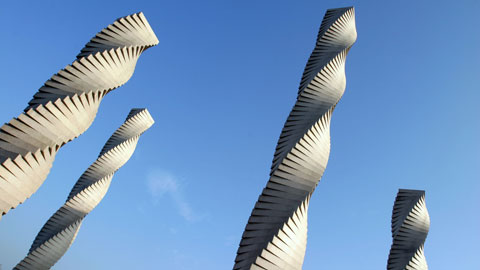 Recent Submissions
(Date of defense:

27-07-2021

)

La present tesi doctoral disposa com objecte d'estudi central el llegat pedagògic de Macho Moreno. Entre els seus referents pedagògics i socials es troben cinc influències: Informe Quintana (1814); formació de l'Escola ...

(Date of defense:

26-07-2021

)

L'aprenentatge multimodal de la lectoescriptura és un tema cabdal per a la societat actual. L'aportació, que, entre d'altres, ofereixen les il·lustracions o els dibuixos dels mateixos infants, són una font de riquesa per ...

(Date of defense:

02-07-2021

)

La docència és una de les funcions que desenvolupa el professorat universitari, però la formació reglada que reben entorn aquesta és escassa. A més, el professorat novell, que es troba en l'etapa inicial del seu desenvolupament ...

(Date of defense:

28-09-2021

)

L'estudi actual té com a objectiu específic identificar en equipaments i organitzacions culturals, elements que puguin integrar-se en l'organització escolar per generar processos d'aprenentatge que permetin aportar a ...

(Date of defense:

10-09-2021

)

La present tesis doctoral indaga sobre la consciència geogràfica, la seva conceptualització i la seva formació a l'aula. L'objectiu central és analitzar les concepcions i pràctiques del professorat xilè en l'ensenyament ...