Programa de Doctorat en Educació
The Universitat Autònoma de Barcelona is a referent in Europe so much for its teaching quality as for its commitment to innovation in research. The University was founded in 1968 and it has become a model to follow because of its will to contribute to social progress by training the professionals required by the most dynamic economic and social sectors in the country.
The UAB was one of the first universities of the Spanish State in being acknowledged as Campus of International Excellence. This Program promotes alliances of institutions that have a common strategic project aiming to create an academic, scientific, entreprenurial and innovative environment to get a high international visibility. The University proposal is the project "UABCEI: Aposta pel coneixement i la innovació" (UABCIE: Committment to knowledge and innovation). This is an strategic plan that seeks to make a dynamic RDI environment aiming to make the UAB one of the best European Universities.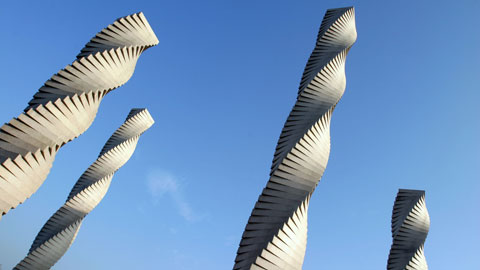 Recent Submissions
(Date of defense:

09-09-2022

)

La DUA (Docència Universitària en Anglès) fa referència a l'anglès com a llengua vehicular en assignatures acadèmiques als països on l'anglès no es parla com a idioma principal. En el cas d'Espanya, i d'altres països de ...

(Date of defense:

15-06-2022

)

La perspectiva del capital social ha guanyat protagonisme en els últims 25 anys en la recerca i intervenció en els camps social i educatiu. Existeix un debat obert sobre l'aplicació d'aquest concepte en els processos d'acció ...

(Date of defense:

18-05-2022

)

Quan els organismes internacionals van analitzar l'educació superior, van establir els objectius de la mateixa en paral·lel al impacte dels canvis en els entorns socials, polítics, econòmics, tecnològics i culturals que ...

(Date of defense:

12-07-2022

)

Aquesta investigació té la seva gènesi en l'observació i la participació de l'investigador en els àmbits personals, acadèmics i professionals dels estudiants a la seva universitat d'origen, la Universitat de Tarapacá, així ...

(Date of defense:

01-04-2022

)

Aquesta tesi és una recerca en l'àmbit de la didàctica de les ciències socials. Ubicada en la pedagogia crítica i en els plantejaments decolonials, desenvolupa el concepte i les implicacions de la humanització del coneixement ...