Institut d'Estudis del Pròxim Orient Antic
The Universitat Autònoma de Barcelona is a referent in Europe so much for its teaching quality as for its commitment to innovation in research. The University was founded in 1968 and it has become a model to follow because of its will to contribute to social progress by training the professionals required by the most dynamic economic and social sectors in the country.
The UAB was one of the first universities of the Spanish State in being acknowledged as Campus of International Excellence. This Program promotes alliances of institutions that have a common strategic project aiming to create an academic, scientific, entreprenurial and innovative environment to get a high international visibility. The University proposal is the project "UABCEI: Aposta pel coneixement i la innovació" (UABCIE: Committment to knowledge and innovation). This is an strategic plan that seeks to make a dynamic RDI environment aiming to make the UAB one of the best European Universities.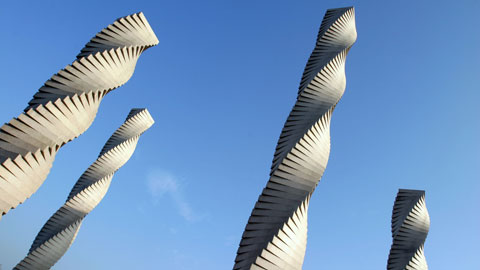 Recent Submissions
(Date of defense:

15-09-2017

)

Los Textos de las Pirámides aparecen documentados por primera vez en las paredes de las cámaras de la pirámide de Unis, último rey de la dinastía V. Desde finales del Reino Antiguo, estos textos empiezan a aparecer en las ...

(Date of defense:

07-03-2017

)

Históricamente, la alimentación con el pecho materno ha sido la única forma de garantizar la salud y la supervivencia del recién nacido y su fracaso una de las causas fundamentales de mortalidad infantil. Aunque todas las ...

(Date of defense:

19-04-2013

)

El objetivo de esta tesis ha sido realizar un estudio en profundidad del envejecimiento en el antiguo Egipto a partir de las fuentes textuales de carácter médico. Nuestra finalidad ha sido demostrar que el envejecimiento ...

(Date of defense:

05-12-2012

)

Desde su descubrimiento a finales del siglo XIX hasta la actualidad, numerosos investigadores se han dedicado al estudio e interpretación de los llamados Textos de las Pirámides, es decir, los textos inscritos en los muros ...