Departament de Química
The Universitat Autònoma de Barcelona is a referent in Europe so much for its teaching quality as for its commitment to innovation in research. The University was founded in 1968 and it has become a model to follow because of its will to contribute to social progress by training the professionals required by the most dynamic economic and social sectors in the country.
The UAB was one of the first universities of the Spanish State in being acknowledged as Campus of International Excellence. This Program promotes alliances of institutions that have a common strategic project aiming to create an academic, scientific, entreprenurial and innovative environment to get a high international visibility. The University proposal is the project "UABCEI: Aposta pel coneixement i la innovació" (UABCIE: Committment to knowledge and innovation). This is an strategic plan that seeks to make a dynamic RDI environment aiming to make the UAB one of the best European Universities.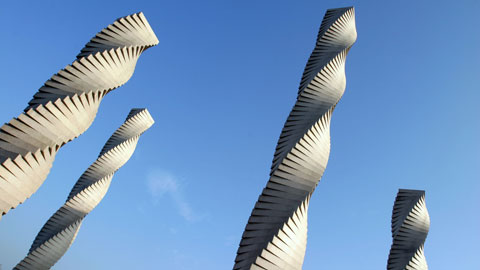 Recent Submissions
(Date of defense:

19-07-2019

)

Un dels grans reptes que es plantegen avui dia és l'optimització dels processos de recuperació i reutilització dels catalitzadors de metalls de transició pel seu elevat preu comercial i impacte ambiental. En aquest sentit, ...

(Date of defense:

13-11-2019

)

El objetivo de la tesis es desarrollar nanomotores autónomos de silicio/metal activados fotoelectroquímicamente, explorar y comprender los mecanismos involucrados en el proceso de propulsión y analizar su posible aplicación ...

(Date of defense:

10-10-2019

)

L'objectiu principal de la neurociència és l'estudi i el control dels sistemes neuronals. Actualment, aquesta àrea està sent revolucionada per l'ús de petites molècules fotoactives, un camp conegut com fotofarmacologia. ...

(Date of defense:

12-09-2019

)

El primer capítulo trata de los puntos cuánticos acuosos (QDs) recubiertos con meta-carboranil fosfinado, lo que nos da una nueva arquitectura de QDs denominada como QDs de dosel central. Esta es la primera vez que los ...

(Date of defense:

11-07-2019

)

El trabajo que recoge esta tesis doctoral se centra en el estudio y aplicación de un nuevo biosensor nanofotónico con configuración de microarray en formato point-of-care para la detección y cuantificación directa y sin ...