Departament de Química
The Universitat Autònoma de Barcelona is a referent in Europe so much for its teaching quality as for its commitment to innovation in research. The University was founded in 1968 and it has become a model to follow because of its will to contribute to social progress by training the professionals required by the most dynamic economic and social sectors in the country.
The UAB was one of the first universities of the Spanish State in being acknowledged as Campus of International Excellence. This Program promotes alliances of institutions that have a common strategic project aiming to create an academic, scientific, entreprenurial and innovative environment to get a high international visibility. The University proposal is the project "UABCEI: Aposta pel coneixement i la innovació" (UABCIE: Committment to knowledge and innovation). This is an strategic plan that seeks to make a dynamic RDI environment aiming to make the UAB one of the best European Universities.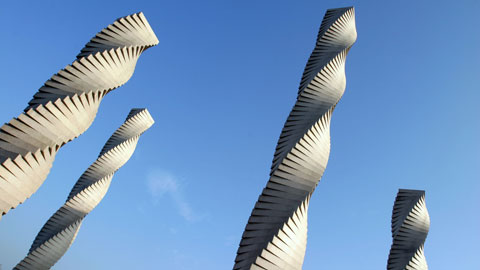 Recent Submissions
(Date of defense:

13-05-2019

)

En esta tesis se han estudiado dos reacciones de formación enlaces C-N, la hidroaminación de olefinas y la aminación de Buchwald-Hartwig. La reacción de hidroaminación estudiada es la ciclohidroaminación alquenilaminas ...

(Date of defense:

06-05-2019

)

Las tendencias actuales en química analítica buscan desarrollar dispositivos de sensado más sencillos y con un coste más asequible. El uso de materiales electrocrómicos permite la fabricación de sensores electroquímicos ...

(Date of defense:

06-06-2019

)

En esta Tesis Doctoral se han desarrollado soluciones basadas en la tecnología analítica de proceso (PAT) en distintos puntos del proceso de producción para encaminar la fabricación de productos farmacéutico a una fabricación ...

(Date of defense:

22-03-2019

)

En el transcurso de esta tesis doctoral se ha llevado a cabo la investigación y desarrollo de distintos sistemas de encapsulación de fragancias con polímeros de alta disponibilidad comercial. El objetivo principal fue la ...

(Date of defense:

20-02-2019

)

La presente tesis doctoral ha sido dedicada al desarrollo y optimización de metodologías para la síntesis de MOFs en medio acuoso, así como su conformación y el avance hacia la producción a gran escala de estos materiales. El ...