Departament d'Economia de l'Empresa
The Universitat Autònoma de Barcelona is a referent in Europe so much for its teaching quality as for its commitment to innovation in research. The University was founded in 1968 and it has become a model to follow because of its will to contribute to social progress by training the professionals required by the most dynamic economic and social sectors in the country.
The UAB was one of the first universities of the Spanish State in being acknowledged as Campus of International Excellence. This Program promotes alliances of institutions that have a common strategic project aiming to create an academic, scientific, entreprenurial and innovative environment to get a high international visibility. The University proposal is the project "UABCEI: Aposta pel coneixement i la innovació" (UABCIE: Committment to knowledge and innovation). This is an strategic plan that seeks to make a dynamic RDI environment aiming to make the UAB one of the best European Universities.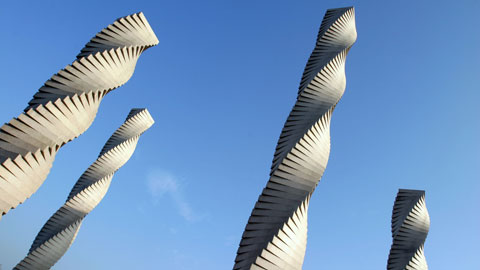 Recent Submissions
(Date of defense:

16-10-2019

)

El objetivo principal de este trabajo es estudiar la conexión entre el riesgo de capital sistemático de las empresas ubicadas en la industria del turismo y un conjunto de información dentro de la empresa y la información ...

(Date of defense:

02-10-2019

)

Las capacidades dinámicas son elementos vitales en el emprendimiento y el desarrollo económico debido a sus efectos favorables en el desempeño de las empresas. Sin embargo, las capacidades dinámicas se han estudiado en su ...

(Date of defense:

23-09-2019

)

Esta tesis estudia el comportamiento de las audiencias de lo que hoy se conoce como la televisión social: producciones audiovisuales a las que se accede a través de las redes sociales y el televidente puede disfrutar de ...

(Date of defense:

08-07-2019

)

La creación conjunta de valores es un tema importante de interés en el dominio de marketing durante la última década. La creación conjunta a través de Internet ha recibido una atención especial en la literatura (O'Hern ...

(Date of defense:

27-06-2019

)

Esta tesis consta de tres ensayos organizados en tres capítulos. El hilo común es que todos ellos están relacionados con la economía de la innovación y la política de innovación. En particular, los tres ensayos proporcionan ...