Departament d'Economia de l'Empresa
The Universitat Autònoma de Barcelona is a referent in Europe so much for its teaching quality as for its commitment to innovation in research. The University was founded in 1968 and it has become a model to follow because of its will to contribute to social progress by training the professionals required by the most dynamic economic and social sectors in the country.
The UAB was one of the first universities of the Spanish State in being acknowledged as Campus of International Excellence. This Program promotes alliances of institutions that have a common strategic project aiming to create an academic, scientific, entreprenurial and innovative environment to get a high international visibility. The University proposal is the project "UABCEI: Aposta pel coneixement i la innovació" (UABCIE: Committment to knowledge and innovation). This is an strategic plan that seeks to make a dynamic RDI environment aiming to make the UAB one of the best European Universities.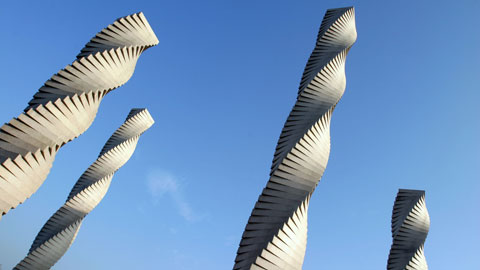 Recent Submissions
(Date of defense:

17-06-2019

)

Esta tesis doctoral se centra en el área de Marketing, y en el campo específico de la co-creación de valor. Aborda tres partes interrelacionadas con sus objetivos. En primer lugar, el Capítulo 1 pretende describir y explicar ...

(Date of defense:

02-11-2018

)

Aquesta tesi aborda l'aplicació a la indústria aeroportuària d'enfocaments metodològics alternatius als models convencionals classificats com a mètodes no paramètrics i paramètrics. L'objectiu és estimar i confirmar la ...

(Date of defense:

27-09-2018

)

Esta tesis se centra en el análisis de las contribuciones a la educación por parte de empresas privadas. Específicamente, se centra en las motivaciones que las originan y sus efectos en el desempeño educativo de los ...

(Date of defense:

15-06-2018

)

Esta tesis evalúa los factores que afectan a la actitud y a la intención de los consumidores respecto a las finanzas islámicas en dos países diferentes. Asimismo, evalúa los factores que afectan a la autoeficacia y al ...

(Date of defense:

05-03-2018

)

El comportament del client ha rebut gran atenció en la literatura de màrqueting; malgrat això, en l'àmbit del turisme encara hi ha alguns aspectes que mereixen atenció. Els objectius del present estudi són tres: (1) fer ...