Departament de Cirurgia
The Universitat Autònoma de Barcelona is a referent in Europe so much for its teaching quality as for its commitment to innovation in research. The University was founded in 1968 and it has become a model to follow because of its will to contribute to social progress by training the professionals required by the most dynamic economic and social sectors in the country.
The UAB was one of the first universities of the Spanish State in being acknowledged as Campus of International Excellence. This Program promotes alliances of institutions that have a common strategic project aiming to create an academic, scientific, entreprenurial and innovative environment to get a high international visibility. The University proposal is the project "UABCEI: Aposta pel coneixement i la innovació" (UABCIE: Committment to knowledge and innovation). This is an strategic plan that seeks to make a dynamic RDI environment aiming to make the UAB one of the best European Universities.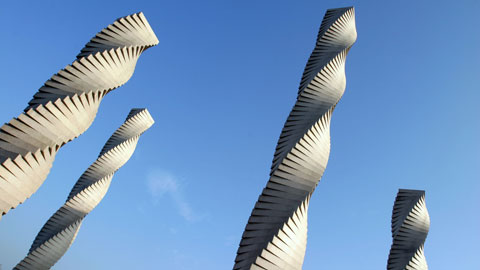 Recent Submissions
(Date of defense:

23-10-2019

)

La cirugía de resección pulmonar es, actualmente, una cirugía segura con una tasa de mortalidad situada entre el 2 y el 6% según las series pero no exenta de complicaciones, algunas potencialmente graves pero poco frecuentes ...

(Date of defense:

09-12-2019

)

Nuestro país sigue siendo líder mundial en donación y trasplantes desde hace 27 años. No obstante, la escasez de órganos sigue siendo un factor limitante para cubrir la necesidad trasplantadora. En la pasada década se ...

(Date of defense:

27-11-2019

)

La mejora en la atención y el cuidado del paciente crítico es un tema que al médico intensivista preocupa, con el objetivo de aumentar la efectividad y eficacia en el manejo de estos pacientes han surgido distintos programas ...

(Date of defense:

31-01-2020

)

La retinopatía diabética (RD) es la principal complicación microvascular de los pacientes con diabetes mellitus (DM). Además, los pacientes con DM y RD presentan un riesgo aumentado de enfermedad cardiovascular (CV). La ...

(Date of defense:

18-12-2020

)

El carcinoma de cèl·lules renals (CCR) representa el més prevalent dels càncers urològics amb una mortalitat anual situada al voltant de 100.000 casos. Malgrat haver-se analitzat múltiples factors pronòstics: clínics, ...