Departament de Cirurgia
The Universitat Autònoma de Barcelona is a referent in Europe so much for its teaching quality as for its commitment to innovation in research. The University was founded in 1968 and it has become a model to follow because of its will to contribute to social progress by training the professionals required by the most dynamic economic and social sectors in the country.
The UAB was one of the first universities of the Spanish State in being acknowledged as Campus of International Excellence. This Program promotes alliances of institutions that have a common strategic project aiming to create an academic, scientific, entreprenurial and innovative environment to get a high international visibility. The University proposal is the project "UABCEI: Aposta pel coneixement i la innovació" (UABCIE: Committment to knowledge and innovation). This is an strategic plan that seeks to make a dynamic RDI environment aiming to make the UAB one of the best European Universities.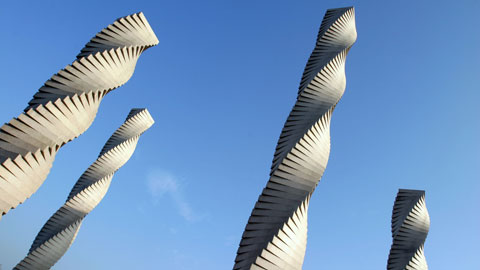 Recent Submissions
(Date of defense:

25-02-2020

)

Resums pendents

(Date of defense:

11-10-2019

)

asulcus y los factores de riesgo asociados a la rotura de la sutura. A pesar de ser una técnica ampliamente utilizada por los cirujanos de segmento anterior y posterior en aquellos casos donde no hay suficiente soport ...

(Date of defense:

30-10-2019

)

La infección por el VIH ha sido una de las epidemias que han impactado más en los últimos años en la salud pública. Una de las líneas de nuestro grupo de trabajo es la relación entre el VIH y el Papilomavirus (VPH), puesto ...

(Date of defense:

26-09-2019

)

Objetivos: La laringectomía total (LT) es un tratamiento eficaz para el manejo de los pacientes con carcinomas localmente avanzados de la laringe e hipofaringe. El objetivo de nuestro estudio es determinar la existencia ...

(Date of defense:

11-10-2019

)

INTRODUCCIÓN: La quimioterapia neoadyuvante (QNA) basada en cisplatino seguida de cistectomía constituye el tratamiento recomendado para el cáncer de vejiga músculo invasivo (CVMI) con el mayor nivel de evidencia. La QNA ...