Departament de Pediatria, d'Obstetrícia i Ginecologia i de Medicina Preventiva
The Universitat Autònoma de Barcelona is a referent in Europe so much for its teaching quality as for its commitment to innovation in research. The University was founded in 1968 and it has become a model to follow because of its will to contribute to social progress by training the professionals required by the most dynamic economic and social sectors in the country.
The UAB was one of the first universities of the Spanish State in being acknowledged as Campus of International Excellence. This Program promotes alliances of institutions that have a common strategic project aiming to create an academic, scientific, entreprenurial and innovative environment to get a high international visibility. The University proposal is the project "UABCEI: Aposta pel coneixement i la innovació" (UABCIE: Committment to knowledge and innovation). This is an strategic plan that seeks to make a dynamic RDI environment aiming to make the UAB one of the best European Universities.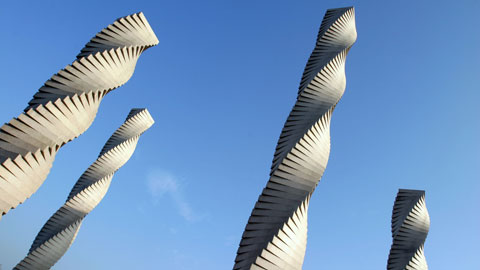 Recent Submissions
(Date of defense:

26-09-2017

)

ANTECEDENTS I OBJECTIU: La infecció per VIH continua sent un problema de salut pública prioritari a Catalunya. Atès que els recursos disponibles són limitats, els sistemes sanitaris han d'emprar dades precises per a ...

(Date of defense:

23-05-2019

)

Introducció La comparació dels resultats perinatals en funció de si la transferència embrionària (TE) s'ha realitzat en fresc o congelat (TEC) és un aspecte de la medicina reproductiva que ha donat lloc a múltiples debats. ...

(Date of defense:

07-06-2019

)

Les mutacions en el gen que expressa la proteïna 53 es troben a molts tipus de càncer, entre ells el càncer de mama. Habitualment en la majoria de neoplàsies, una sobre-expressió d'aquesta proteïna indica paràmetres de ...

(Date of defense:

08-04-2019

)

Objectius Identificar els factors pronòstic de mala evolució de tos ferina en els pacients pediàtrics hospitalitzats. Detallar l'impacte de la campanya de vacunació de dones embarassades contra la tos ferina en el nombre ...

(Date of defense:

12-12-2018

)

Antecedentes: La enfermedad de Chagas (ECh) es una causa importante de falla cardíaca (FC) en países endémicos. Aunque la asociación entre la ECh y las alteraciones cardíacas (estadio B o más) se ha informado ampliamente, ...