Departament de Pediatria, d'Obstetrícia i Ginecologia i de Medicina Preventiva
The Universitat Autònoma de Barcelona is a referent in Europe so much for its teaching quality as for its commitment to innovation in research. The University was founded in 1968 and it has become a model to follow because of its will to contribute to social progress by training the professionals required by the most dynamic economic and social sectors in the country.
The UAB was one of the first universities of the Spanish State in being acknowledged as Campus of International Excellence. This Program promotes alliances of institutions that have a common strategic project aiming to create an academic, scientific, entreprenurial and innovative environment to get a high international visibility. The University proposal is the project "UABCEI: Aposta pel coneixement i la innovació" (UABCIE: Committment to knowledge and innovation). This is an strategic plan that seeks to make a dynamic RDI environment aiming to make the UAB one of the best European Universities.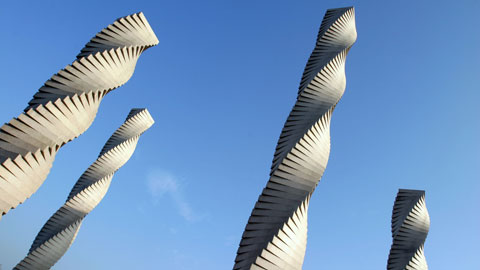 Recent Submissions
(Date of defense:

26-07-2019

)

Las enfermedades orales son altamente prevalentes a nivel mundial a pesar de la mejora en los índices de salud oral en las últimas décadas del siglo XX. Es bien sabido que sus consecuencias en los niños son graves y pueden ...

(Date of defense:

12-07-2019

)

1.- Antecedents L'augment de l'esperança de vida ha produït un augment de la prevalença de la malalties cròniques i per tant de la multimorbilitat. La multimorbiditat porta com conseqüència la polimedicació. Davant el ...

(Date of defense:

19-09-2019

)

Introducción: La fecundación in vitro (FIV) se asocia a peores resultados maternos y perinatales, existiendo controversia sobre la causas. El advenimiento de nuevos estudios en el tema justifican la investigación de la ...

(Date of defense:

26-09-2019

)

Introducción: La aplicación nasal de presión positiva continua en la vía aérea (CPAP-N), es considerada actualmente el "gold estándar" en el manejo respiratorio de los prematuros. En los últimos años algunas limitaciones ...

(Date of defense:

04-07-2019

)

Introducción y objetivos: La miocarditis es una enfermedad inflamatoria del miocardio, secundaria a una infección vírica en la mayoría de los casos. El diagnóstico de certeza se establece por la biopsia endomiocárdica ...