Departament de Filologia Francesa i Romànica
The Universitat Autònoma de Barcelona is a referent in Europe so much for its teaching quality as for its commitment to innovation in research. The University was founded in 1968 and it has become a model to follow because of its will to contribute to social progress by training the professionals required by the most dynamic economic and social sectors in the country.
The UAB was one of the first universities of the Spanish State in being acknowledged as Campus of International Excellence. This Program promotes alliances of institutions that have a common strategic project aiming to create an academic, scientific, entreprenurial and innovative environment to get a high international visibility. The University proposal is the project "UABCEI: Aposta pel coneixement i la innovació" (UABCIE: Committment to knowledge and innovation). This is an strategic plan that seeks to make a dynamic RDI environment aiming to make the UAB one of the best European Universities.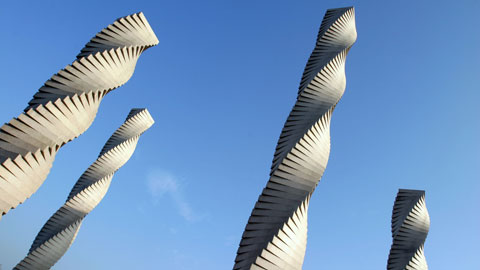 Recent Submissions
(Date of defense:

01-03-2018

)

El papel desempeñado por nuestra lengua materna (LM) en el aprendizaje de cualquier otra lengua (LE, lengua extranjera) es fundamental. Los estudios de adquisición lingüística confirman que la LM representa para el estudiante ...

(Date of defense:

13-09-2017

)

El objetivo de este trabajo de investigación consiste en desarrollar unas pautas metodológicas para la enseñanza de algunas construcciones con verbos soporte (CVS) en la clase de E/LE y diseñar un material didáctico que ...

(Date of defense:

08-09-2017

)

Esta tesis pretende hacer una evaluación de las competencias comunicativas adquiridas en una lengua extranjera desconocida por parte de sujetos en situación de inmersión lingüística, relacionando dichas competencias con ...

(Date of defense:

09-05-2017

)

En este trabajo abordamos la problemática de censo de las colocaciones intensivas del catalán en los diferentes diccionarios, centrándonos en los diccionarios bilingües catalán-francés.  Las colocaciones suponen un punto ...

(Date of defense:

21-09-2016

)

El presente trabajo aborda un tema tan fundamental e importante hoy en día como el bilingüismo, que es un proceso complicado que involucra una amplia variedad de aspectos, entre los que se comprende un sistema particular ...