Departament de Pedagogia Aplicada
The Universitat Autònoma de Barcelona is a referent in Europe so much for its teaching quality as for its commitment to innovation in research. The University was founded in 1968 and it has become a model to follow because of its will to contribute to social progress by training the professionals required by the most dynamic economic and social sectors in the country.
The UAB was one of the first universities of the Spanish State in being acknowledged as Campus of International Excellence. This Program promotes alliances of institutions that have a common strategic project aiming to create an academic, scientific, entreprenurial and innovative environment to get a high international visibility. The University proposal is the project "UABCEI: Aposta pel coneixement i la innovació" (UABCIE: Committment to knowledge and innovation). This is an strategic plan that seeks to make a dynamic RDI environment aiming to make the UAB one of the best European Universities.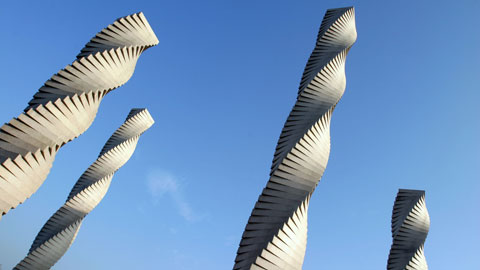 Recent Submissions
(Date of defense:

07-10-2019

)

En Chile, la formación inicial docente (FID) es calificada como desregulada, con un contexto institucional muy variado. Esta situación crea un clima de dudas respecto a la capacidad docente de muchos de los egresados de ...

(Date of defense:

22-11-2019

)

La formació professional sorgeix en el món com una resposta a les necessitats sentides de formació per al sector productiu, sent el major referent d'èxit el model de formació professional d'Alemanya. Colómbia assumeix el ...

(Date of defense:

06-11-2019

)

El present estudi s'ocupa de caracteritzar les pràctiques innovadores amb mediació de TIC a l'una de definir el perfil d'aquests subjectes que es qualifiquen com innovadors en el nivell de postgraus. Emmarcat com un estudi ...

(Date of defense:

18-10-2019

)

El present estudi va proposar l'aplicació de models pedagògics virtuals per a l'adquisició d'aprenentatges en l'Educació Superior equatoriana. L'ampli marc conceptual al costat de les experiències de diferents universitats, ...

(Date of defense:

16-09-2019

)

El presente trabajo doctoral da cuenta del proceso de construcción de la identidad profesional de la educadora de párvulos que se encuentran en los tres primeros años de ejercicio laboral en diferentes realidades educativas ...