Departament de Ciència Política i de Dret Públic
The Universitat Autònoma de Barcelona is a referent in Europe so much for its teaching quality as for its commitment to innovation in research. The University was founded in 1968 and it has become a model to follow because of its will to contribute to social progress by training the professionals required by the most dynamic economic and social sectors in the country.
The UAB was one of the first universities of the Spanish State in being acknowledged as Campus of International Excellence. This Program promotes alliances of institutions that have a common strategic project aiming to create an academic, scientific, entreprenurial and innovative environment to get a high international visibility. The University proposal is the project "UABCEI: Aposta pel coneixement i la innovació" (UABCIE: Committment to knowledge and innovation). This is an strategic plan that seeks to make a dynamic RDI environment aiming to make the UAB one of the best European Universities.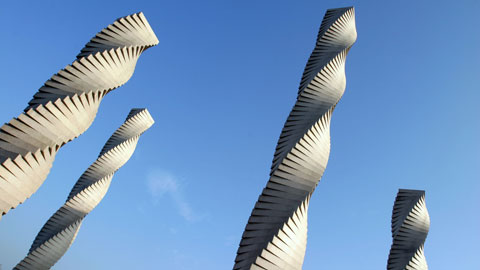 Recent Submissions
(Date of defense:

04-10-2019

)

L'objectiu d'aquesta tesi és contribuir a la comprensió de com les preferències de la ciutadania cap a la redistribució es poden veure afectades per un context de crisi econòmica. L'anàlisi se centra en dos mecanismes pels ...

(Date of defense:

25-09-2019

)

Durant els darrers anys, l'economia del coneixement ha anat creixent progresivament. Vivim en un moment molt especial on tots els camps del coneixement humà estan sent profundament afectats pels desenvolupaments tecnològics. ...

(Date of defense:

26-06-2019

)

Aquesta tesi realitzada per compilació d'articles revisa la relació entre la motivació pel servei públic (PSM) i l'ètica. La PSM, o la motivació per servir a la societat, i l'ètica, o l'estudi del que moralment és correcte ...

(Date of defense:

29-10-2018

)

Esta tesis aborda la incorporación política de inmigrantes a través del análisis de las interacciones entre la agencia de los migrantes y el contexto político local. En esta investigación me concentro en explicar por qué ...

(Date of defense:

10-12-2018

)

El objetivo de la investigación es analizar, desde una perspectiva feminista, la problemática de los matrimonios forzados en el Estado español y, especialmente en Cataluña, para dilucidar qué actuaciones de prevención, ...