Departament de Traducció i d'Interpretació
The Universitat Autònoma de Barcelona is a referent in Europe so much for its teaching quality as for its commitment to innovation in research. The University was founded in 1968 and it has become a model to follow because of its will to contribute to social progress by training the professionals required by the most dynamic economic and social sectors in the country.
The UAB was one of the first universities of the Spanish State in being acknowledged as Campus of International Excellence. This Program promotes alliances of institutions that have a common strategic project aiming to create an academic, scientific, entreprenurial and innovative environment to get a high international visibility. The University proposal is the project "UABCEI: Aposta pel coneixement i la innovació" (UABCIE: Committment to knowledge and innovation). This is an strategic plan that seeks to make a dynamic RDI environment aiming to make the UAB one of the best European Universities.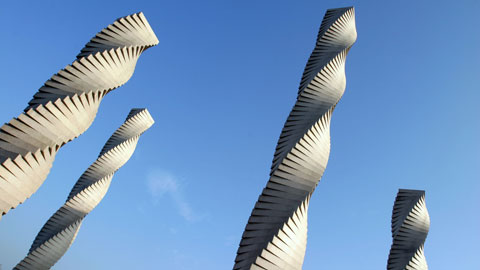 Recent Submissions
(Date of defense:

26-11-2018

)

Resums pendents

(Date of defense:

05-10-2018

)

El objetivo de esta tesis es el análisis comparativo de dos fenómenos paralelos de turismo cultural, en concreto de itinerarios culturales, centrados en caminos sagrados, rutas de peregrinación o comerciales con una larga ...

(Date of defense:

19-05-2017

)

El objetivo principal de este trabajo es definir técnicas populares entre los receptores chinos para la traducción literaria del español al chino. La hipótesis es que, a receptores diferentes les gustan distintas técnicas; ...

(Date of defense:

21-04-2017

)

Per accedir al contingut audiovisual els espectadors amb sordesa han d'assimilar i integrar la informació que transmeten els subtítols i la imatge. Aquest procés implica una sèrie de complexos mecanismes cognitius i els ...

(Date of defense:

27-10-2016

)

Esta tesis analiza los retos y dificultades de carácter léxico-semántico que supone la traducción literaria de la variante coloquial del español peninsular actual al rumano. Desde el punto de vista metodológico, se enmarca ...