Departament de Pedagogia Sistemàtica i Social
The Universitat Autònoma de Barcelona is a referent in Europe so much for its teaching quality as for its commitment to innovation in research. The University was founded in 1968 and it has become a model to follow because of its will to contribute to social progress by training the professionals required by the most dynamic economic and social sectors in the country.
The UAB was one of the first universities of the Spanish State in being acknowledged as Campus of International Excellence. This Program promotes alliances of institutions that have a common strategic project aiming to create an academic, scientific, entreprenurial and innovative environment to get a high international visibility. The University proposal is the project "UABCEI: Aposta pel coneixement i la innovació" (UABCIE: Committment to knowledge and innovation). This is an strategic plan that seeks to make a dynamic RDI environment aiming to make the UAB one of the best European Universities.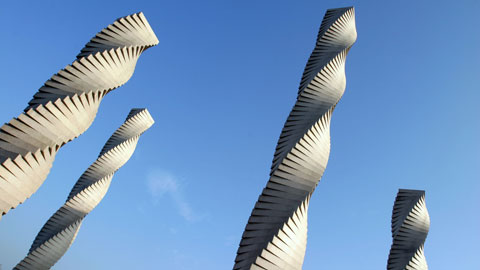 Recent Submissions
(Date of defense:

26-09-2019

)

Este estudio describe y analiza la formación en las organizaciones del tercer sector social de Cataluña, y contribuye a aportar algunas propuestas de mejora. El entorno complejo vivido desde los últimos años marca un cambio ...

(Date of defense:

30-11-2018

)

Los jóvenes tutelados y extutelados en Cataluña pueden acceder al programa de vivienda ofrecido por el Àrea de Suport als Joves Tutelats i Extutelats (ASJTET) -Área de Apoyo a los Jóvenes Tutelados y Extutelados desde los ...

(Date of defense:

19-10-2018

)

La premisa de que el sector privado cuenta con más capacidad para ofrecer educación de calidad a un menor costo ha cobrado recientemente un nuevo impulso a partir de la difusión de distintas formas de alianzas público-privadas ...

(Date of defense:

24-10-2018

)

Esta es una investigación de tipo cualitativo, circunscrita en el paradigma hermenéutico, que utiliza la investigación documental como método para conceptualizar el testimonio existencial en clave pedagógica, es decir, ...

(Date of defense:

19-07-2018

)

En el ámbito de la educación, se han desplegado gran número de investigaciones sobre la participación de los padres y madres en las escuelas ya que es un tema de interés para los investigadores, puesto que los resultados ...