Departament d'Enginyeria Electrònica
The Universitat Autònoma de Barcelona is a referent in Europe so much for its teaching quality as for its commitment to innovation in research. The University was founded in 1968 and it has become a model to follow because of its will to contribute to social progress by training the professionals required by the most dynamic economic and social sectors in the country.
The UAB was one of the first universities of the Spanish State in being acknowledged as Campus of International Excellence. This Program promotes alliances of institutions that have a common strategic project aiming to create an academic, scientific, entreprenurial and innovative environment to get a high international visibility. The University proposal is the project "UABCEI: Aposta pel coneixement i la innovació" (UABCIE: Committment to knowledge and innovation). This is an strategic plan that seeks to make a dynamic RDI environment aiming to make the UAB one of the best European Universities.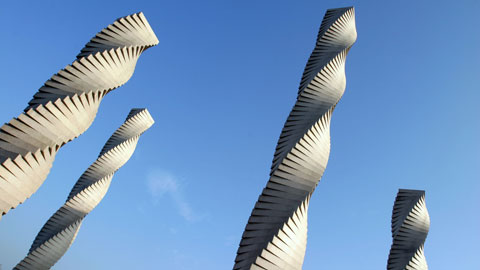 Recent Submissions
(Date of defense:

13-12-2018

)

En els darrers anys ha anat creixent l'interès per la tecnologia d'impressió electrònica (Printed Electronics). La impressió d'injecció de tinta és una tecnologia que ha evolucionat des de la impressió gràfica fins a la ...

(Date of defense:

30-11-2018

)

Aquest treball se centra en els sensors de radiació de silici, especialment en el disseny, la fabricació i la caracterització dels sensors de microstrip per a experiments en física d'alta energia. La creació de prototips ...

(Date of defense:

27-07-2018

)

La síntesis de circuitos planares de microondas capaces de satisfacer un conjunto de especificaciones es un tema de interés en la actualidad dentro del campo de la ingeniería de microondas. A pesar de que la mayoría de las ...

(Date of defense:

16-07-2018

)

Durant la darrera dècada, la popularització del grafè i altres materials de dues dimensions (2D) ha revolucionat la ciència de materials. Els nous fenòmens físics que esdevenen en aquests nous materials obren les ...

(Date of defense:

29-06-2018

)

La ley de Moore ha sido una piedra fundamental en la mejora de la electónica y la causa del aumento de nuestra capacidad computacional y de la existencia de la electónica. En estas dimensiones, herramientas de simulación ...