Departament de Psicologia de la Salut i de Psicologia Social
The Universitat Autònoma de Barcelona is a referent in Europe so much for its teaching quality as for its commitment to innovation in research. The University was founded in 1968 and it has become a model to follow because of its will to contribute to social progress by training the professionals required by the most dynamic economic and social sectors in the country.
The UAB was one of the first universities of the Spanish State in being acknowledged as Campus of International Excellence. This Program promotes alliances of institutions that have a common strategic project aiming to create an academic, scientific, entreprenurial and innovative environment to get a high international visibility. The University proposal is the project "UABCEI: Aposta pel coneixement i la innovació" (UABCIE: Committment to knowledge and innovation). This is an strategic plan that seeks to make a dynamic RDI environment aiming to make the UAB one of the best European Universities.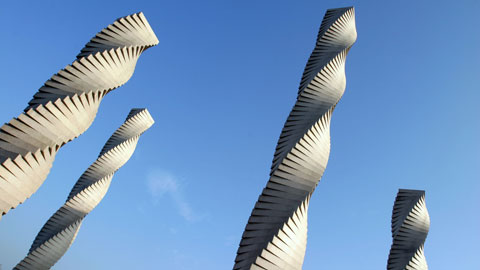 Recent Submissions
(Date of defense:

24-05-2012

)

La presente investigación plantea la necesidad de reconocer que las informaciones familiares privadas tienen una agencia determinante en las relaciones familiares, configuran rumbos y articulan posibles o imposibles, ...

(Date of defense:

25-10-2012

)

El narcocorrido es una expresión musical popular, polémica, vigente y ampliamente difundida en México. El prefijo "narco" se refiere a los aspectos relacionados con la droga. El complemento "corridos" se refiere a una de ...

(Date of defense:

17-12-2012

)

La tesis constituye un recorrido teórico-empírico en torno a la configuración sociopolítica del fenómeno de la inmigración como "problema de Estado" a partir del estudio del caso de la formación para la inserción laboral. ...

(Date of defense:

07-11-2012

)

Este trabajo es una bitácora de viaje, por el tiempo y por el espacio. Por el tiempo a través de la psicología social crítica y, por el espacio, a través de la geopolítica del conocimiento. La conjunción de ambas dimensiones ...

(Date of defense:

19-11-2012

)

Las quejas físicas son bastante frecuentes en niños y adolescentes, siendo muchos de los síntomas de patología desconocida. Estos también han sido denominados como síntomas somáticos funcionales (SSF). Una variedad de ...