Departament de Ciència Animal i dels Aliments
The Universitat Autònoma de Barcelona is a referent in Europe so much for its teaching quality as for its commitment to innovation in research. The University was founded in 1968 and it has become a model to follow because of its will to contribute to social progress by training the professionals required by the most dynamic economic and social sectors in the country.
The UAB was one of the first universities of the Spanish State in being acknowledged as Campus of International Excellence. This Program promotes alliances of institutions that have a common strategic project aiming to create an academic, scientific, entreprenurial and innovative environment to get a high international visibility. The University proposal is the project "UABCEI: Aposta pel coneixement i la innovació" (UABCIE: Committment to knowledge and innovation). This is an strategic plan that seeks to make a dynamic RDI environment aiming to make the UAB one of the best European Universities.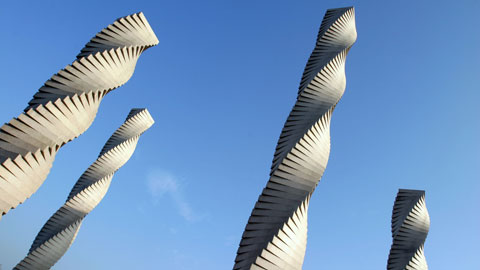 Recent Submissions
(Date of defense:

23-07-2019

)

L'estrés per calor (EC) genera pèrdues significatives en l'industria lletera caprina quan l'índex de temperatura-humitat (THI) és > 75. Les tecnologies 'òmiques' ofereixen una perspectiva holística de com les cabres combaten ...

(Date of defense:

24-07-2019

)

La inocuidad alimentaria tiene por objetivo garantizar la ausencia, o por lo menos, asegurar un nivel seguro y aceptable, de peligros en los alimentos que puedan perjudicar la salud de los consumidores. Los peligros ...

(Date of defense:

11-07-2019

)

El bon maneig de les reproductores pesades durant les fases de recria i posta és essencial per obtenir produccions correctes, que finalment s`han de traduir en un nombre de pollets per au allotjada que correspongui amb el ...

(Date of defense:

04-07-2019

)

La adición de grasas es una práctica habitual en la fabricación de piensos para avicultura, ya que son fuente de energía y ácidos grasos esenciales. La disponibilidad de ingredientes con alto contenido energético se puede ...

(Date of defense:

18-01-2019

)

Los perros en colectivos (refugios, perreras, criaderos, instalaciones de investigación) se enfrentan a una serie de condiciones subóptimas que comprometen su bienestar. En esta tesis se analizó el efecto de dos productos ...