Departament de Ciència Animal i dels Aliments
The Universitat Autònoma de Barcelona is a referent in Europe so much for its teaching quality as for its commitment to innovation in research. The University was founded in 1968 and it has become a model to follow because of its will to contribute to social progress by training the professionals required by the most dynamic economic and social sectors in the country.
The UAB was one of the first universities of the Spanish State in being acknowledged as Campus of International Excellence. This Program promotes alliances of institutions that have a common strategic project aiming to create an academic, scientific, entreprenurial and innovative environment to get a high international visibility. The University proposal is the project "UABCEI: Aposta pel coneixement i la innovació" (UABCIE: Committment to knowledge and innovation). This is an strategic plan that seeks to make a dynamic RDI environment aiming to make the UAB one of the best European Universities.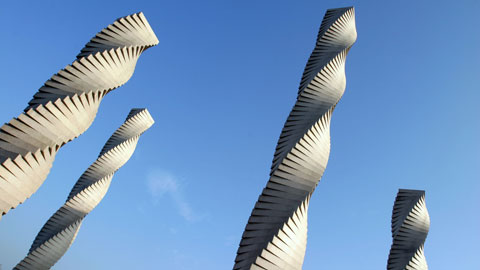 Recent Submissions
(Date of defense:

02-12-2019

)

L'objectiu d'aquesta Tesi va ser avaluar l'eficàcia de compostos simbiòtics per a millorar la salut i productivitat del bestiar porcí després del deslletament i la seva capacitat per a enfrontar patògens digestius. Per ...

(Date of defense:

21-02-2020

)

Els problemes de comportament en els que està implicat l'estrès poden tenir múltiples conseqüències tant pels animals com per al vincle humà-animal. Per quests motius, és necessari disposar d'indicadors adequats per avaluar ...

(Date of defense:

24-01-2020

)

El suport nutricional (NS) en gossos i gats hospitalitzats es reconeix cada vegada més com un punt clau en el seu tractament. Aquesta preocupació ha sorgit juntament amb la tendència en la medicina humana, on la nutrició ...

(Date of defense:

29-11-2019

)

(Date of defense:

22-11-2019

)

Se evaluó el uso de permeados concentrados de suero de quesería como medio de fermentación para la producción de etanol alimentario a partir de sueros obtenidos de la fabricación de queso Mozzarella y Blanco Fresco marca ...