Departament de Prehistòria
The Universitat Autònoma de Barcelona is a referent in Europe so much for its teaching quality as for its commitment to innovation in research. The University was founded in 1968 and it has become a model to follow because of its will to contribute to social progress by training the professionals required by the most dynamic economic and social sectors in the country.
The UAB was one of the first universities of the Spanish State in being acknowledged as Campus of International Excellence. This Program promotes alliances of institutions that have a common strategic project aiming to create an academic, scientific, entreprenurial and innovative environment to get a high international visibility. The University proposal is the project "UABCEI: Aposta pel coneixement i la innovació" (UABCIE: Committment to knowledge and innovation). This is an strategic plan that seeks to make a dynamic RDI environment aiming to make the UAB one of the best European Universities.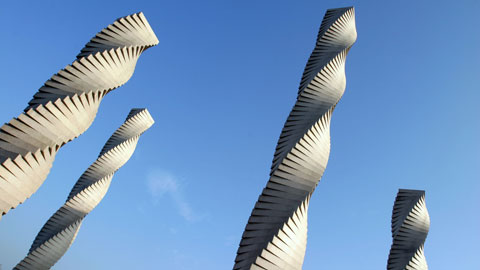 Recent Submissions
(Date of defense:

19-07-2019

)

El objetivo fijado se centra en el estudio de las técnicas de fabricación de los recipientes cerámicos recuperados en las Minas Prehistòricas de Gavà durante el Neolítico Medio, planteando el desarrollo de un trabajo en ...

(Date of defense:

25-06-2019

)

Hacia finales del quinto milenio – inicios del cuarto milenio cal.BC., las comunidades asentadas en el NE de la Península Ibérica empezaron a enterrar sistemáticamente a una gran parte de su población en fosas o cajas de ...

(Date of defense:

12-11-2018

)

Aquesta tesi doctoral estudia els canvis en el poblament humà al Pirineu Central des de les primeres ocupacions humanes al neolític fins al segle XX de la nostra era. L'objecte d'estudi principal són les estructures ...

(Date of defense:

26-11-2018

)

La tesis doctoral titulada "La Casa Prehistórica y La Reconstrucción 3D: Hacia una Arqueología en Entorno BIM", presenta los esfuerzos para construir y validar un modelo multidimensional de un palafito del sito del Neolítico ...

(Date of defense:

30-10-2018

)

La hipòtesis principal plantejada en aquesta tesis doctoral és si les análisis de química orgánica ens dónen noves dades, amplíen i corroboren la informació que normalment obtenim durant l'excavació d'un jaciment arqueològic ...