Departament de Ciències de la Computació
The Universitat Autònoma de Barcelona is a referent in Europe so much for its teaching quality as for its commitment to innovation in research. The University was founded in 1968 and it has become a model to follow because of its will to contribute to social progress by training the professionals required by the most dynamic economic and social sectors in the country.
The UAB was one of the first universities of the Spanish State in being acknowledged as Campus of International Excellence. This Program promotes alliances of institutions that have a common strategic project aiming to create an academic, scientific, entreprenurial and innovative environment to get a high international visibility. The University proposal is the project "UABCEI: Aposta pel coneixement i la innovació" (UABCIE: Committment to knowledge and innovation). This is an strategic plan that seeks to make a dynamic RDI environment aiming to make the UAB one of the best European Universities.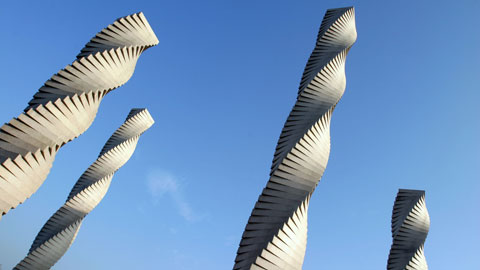 Recent Submissions
(Date of defense:

16-12-2019

)

Les xarxes neuronals convolucionals profundes (CNNs) han assolit resultats molt positius en diverses aplicacions de reconeixement visual, tals com classificació, detecció o segmentació d'imatges. En aquesta tesis, abordem ...

(Date of defense:

27-09-2019

)

Actualmente el sensor de imagen está normando la industria del teléfono inteligente. Mientras algunas marcas de telefonía exploran añadiendo más cámaras, otros como Google, le mantienen con un solo sensor a sus teléfonos ...

(Date of defense:

19-11-2019

)

Siendo un tema de investigación fundamental, el seguimiento visual juega un importante papel en la visión por computador. Se ha aplicado extensamente en diversos campos, incluyendo la conducción autónoma, navegación y ...

(Date of defense:

11-11-2019

)

Les falsificacions i copies pirata son formes de rob que no han parat de créixer en el darrers anys. Una falsificació es una reproducció no autoritzada d'un objecte autèntic/ genuí. Bitllets i documents d'identitat son ...

(Date of defense:

17-02-2020

)

La generació d'imatges és una de les tasques més atractives, fascinants i complexes de la visió per computador. Dels diferents mètodes per la generació d'imatges, les xarxes generatives adversaries (o també anomenades ...