Departament de Psicologia Bàsica, Evolutiva i de l'Educació
The Universitat Autònoma de Barcelona is a referent in Europe so much for its teaching quality as for its commitment to innovation in research. The University was founded in 1968 and it has become a model to follow because of its will to contribute to social progress by training the professionals required by the most dynamic economic and social sectors in the country.
The UAB was one of the first universities of the Spanish State in being acknowledged as Campus of International Excellence. This Program promotes alliances of institutions that have a common strategic project aiming to create an academic, scientific, entreprenurial and innovative environment to get a high international visibility. The University proposal is the project "UABCEI: Aposta pel coneixement i la innovació" (UABCIE: Committment to knowledge and innovation). This is an strategic plan that seeks to make a dynamic RDI environment aiming to make the UAB one of the best European Universities.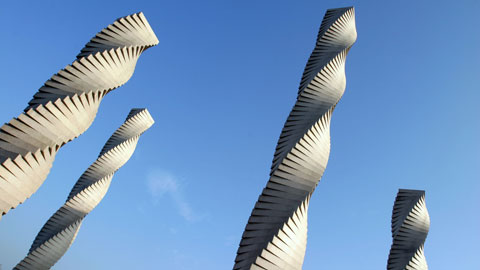 Recent Submissions
(Date of defense:

09-07-2018

)

Antecedentes: El estudio de la resiliencia se ha intensificado desde los años ochenta y aún es un constructo en proceso de definición, sin embargo, la tendencia con más apoyo empírico es la que entiende la resiliencia como ...

(Date of defense:

18-12-2018

)

El objetivo de la presente tesis es analizar la influencia de la personalidad y de la evaluación primaria y secundaria del estresor sobre el tipo afrontamiento (centrado en el problema, en las emociones, en la búsqueda de ...

(Date of defense:

05-11-2018

)

Cada estudiante afronta el proceso de aprendizaje de manera diferente en función de su identidad de alumno, entendida como el conjunto de voces o posiciones que el alumno pone en marcha en el contexto escolar, y que ...

(Date of defense:

27-11-2018

)

Se diseña un instrumento para evaluar el EVS en jóvenes con DI a lo largo de cuatro estudios que sirvieron para acumular evidencia sobre el contenido, el proceso de respuesta y la fiabilidad de las puntuaciones del ...

(Date of defense:

04-12-2018

)

Sovint, en la pràctica docent, ens plantegem què es pot fer per a que l'alumnat estigui atent. N'estem convençuts que és clau en l'aprenentatge tant per la gestió de les pròpies emocions com per executar decisions encertades ...