Departament de Psicologia Social
The Universitat Autònoma de Barcelona is a referent in Europe so much for its teaching quality as for its commitment to innovation in research. The University was founded in 1968 and it has become a model to follow because of its will to contribute to social progress by training the professionals required by the most dynamic economic and social sectors in the country.
The UAB was one of the first universities of the Spanish State in being acknowledged as Campus of International Excellence. This Program promotes alliances of institutions that have a common strategic project aiming to create an academic, scientific, entreprenurial and innovative environment to get a high international visibility. The University proposal is the project "UABCEI: Aposta pel coneixement i la innovació" (UABCIE: Committment to knowledge and innovation). This is an strategic plan that seeks to make a dynamic RDI environment aiming to make the UAB one of the best European Universities.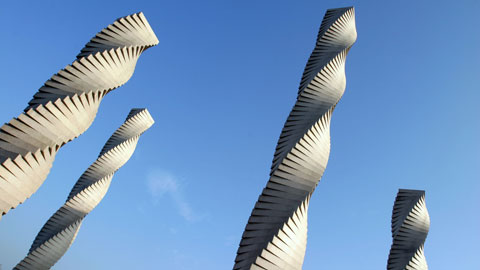 Recent Submissions
(Date of defense:

30-11-2018

)

La biopolítica, desde la inicial formulación de Michel Foucault, se ha convertido en uno de los conceptos más fecundos y prolíficos de las ciencias sociales del siglo XX. Sin embargo, los vertiginosos cambios que sacuden ...

(Date of defense:

21-12-2018

)

Durante las últimas cuatro décadas se ha producido una transformación de la medicina en tanto conocimiento científico, que apunta hacia un intenso y novedoso interés por el fundamento biológico de los fenómenos vitales, ...

(Date of defense:

23-11-2018

)

La forma institucional que está adquiriendo el asociacionismo LGBTI denota un proceso de institucionalización de las demandas sociales que son reclamadas por el asociacionismo. La base del proyecto político de algunos ...

(Date of defense:

19-10-2018

)

El concepto de mundo rural es objeto de controversia y sufre influencia de distintas formas de comprensión. De igual manera, el concepto de juventud fluctúa entre diferentes formas de compresión. A partir de rescates de ...

(Date of defense:

22-10-2018

)

¿Cómo anda y cruza las calles una persona ciega? Esa es la pregunta, sólo aparentemente sencilla, que intenta abordar el presente estudio etnográfico en la encrucijada de los estudios sociales de ciencia y tecnología (STS) ...