Programa de Doctorat en Dret
The Universitat Autònoma de Barcelona is a referent in Europe so much for its teaching quality as for its commitment to innovation in research. The University was founded in 1968 and it has become a model to follow because of its will to contribute to social progress by training the professionals required by the most dynamic economic and social sectors in the country.
The UAB was one of the first universities of the Spanish State in being acknowledged as Campus of International Excellence. This Program promotes alliances of institutions that have a common strategic project aiming to create an academic, scientific, entreprenurial and innovative environment to get a high international visibility. The University proposal is the project "UABCEI: Aposta pel coneixement i la innovació" (UABCIE: Committment to knowledge and innovation). This is an strategic plan that seeks to make a dynamic RDI environment aiming to make the UAB one of the best European Universities.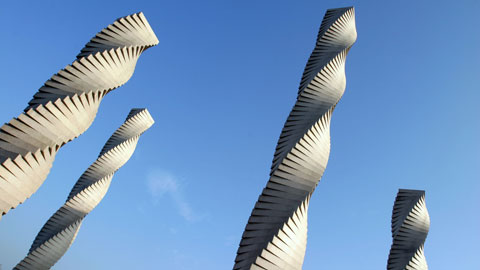 Recent Submissions
(Date of defense:

17-12-2021

)

La present investigació té com a propòsit el desenvolupament d'una temàtica clau per a la progressiva aplicació dels drets humans, en particular per als països que s'adhereixen als convenis regionals de protecció i, en ...

(Date of defense:

17-12-2021

)

Les transferències internacionals de dades personals en els últims mesos han recobrat la importància transcendental que suposen per al desenvolupament econòmic, polític i social de la Unió Europea i els territoris que ...

(Date of defense:

12-07-2021

)

El present treball d'investigació porta per títol "Els subjectes actius en el delicte contra la seguretat i higiene en el treball. Estudi de la possible delimitació a través del compliment normatiu". La metodologia ...

(Date of defense:

11-06-2021

)

Des dels primers estudis sobre presons ha existit un interès per conèixer com les persones viuen el seu empresonament i les causes del seu comportament dins de la institució penitenciària. Els comportaments que les persones ...

(Date of defense:

22-04-2021

)

Las empresas navieras son aquellas entidades jurídicas con ánimo de lucro que participan en transporte marítimo. Algunas de ellas tienen relación inevitable con más de un ordenamiento jurídico. Habida cuenta de las relaciones ...