Departament de Biologia Cel·lular, de Fisiologia i d'Immunologia
The Universitat Autònoma de Barcelona is a referent in Europe so much for its teaching quality as for its commitment to innovation in research. The University was founded in 1968 and it has become a model to follow because of its will to contribute to social progress by training the professionals required by the most dynamic economic and social sectors in the country.
The UAB was one of the first universities of the Spanish State in being acknowledged as Campus of International Excellence. This Program promotes alliances of institutions that have a common strategic project aiming to create an academic, scientific, entreprenurial and innovative environment to get a high international visibility. The University proposal is the project "UABCEI: Aposta pel coneixement i la innovació" (UABCIE: Committment to knowledge and innovation). This is an strategic plan that seeks to make a dynamic RDI environment aiming to make the UAB one of the best European Universities.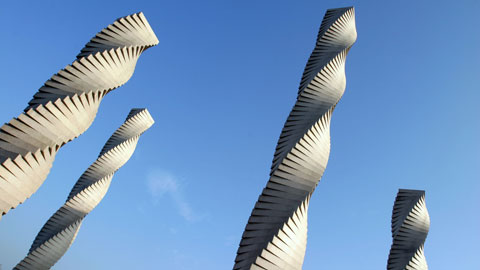 Recent Submissions
(Date of defense:

18-12-2019

)

La incidència de diabetis mellitus tipus 1 (DT1) està augmentant en tot el món en els últims anys i la causa d'aquest fet segueix sent desconeguda. Els factors ambientals són crucials en el desenvolupament de la DT1, però ...

(Date of defense:

16-12-2019

)

Encara que l'exposició a estrès pot tindre conseqüències negatives, factors com l'edat o el tipus de situació estressant poden modular el seu impacte. Les edats primerenques, incloent l'adolescència, amb un sistema nerviós ...

(Date of defense:

30-09-2019

)

El cáncer de páncreas es una de las enfermedades más letales, siendo la cuarta causa de muerte por cáncer en países occidentales. Con una supervivencia global a los 5 años de alrededor del 5%, el tratamiento estándar ...

(Date of defense:

29-11-2019

)

La recodificación sinónima de los genomas se ha usado ampliamente para estudiar diferentes aspectos de la biología de los virus. Esta herramienta se basa en modificar la secuencia de nucleótidos de un gen sin cambiar la ...

(Date of defense:

29-11-2019

)

La linfohistiocitosis hemofagocítica (HLH) es un trastorno hiperinflamatorio potencialmente mortal causado por una respuesta inmunitaria incontrolada y disfuncional. Las mutaciones en los genes implicados conducen a la ...