Departament de Biologia Cel·lular, de Fisiologia i d'Immunologia
The Universitat Autònoma de Barcelona is a referent in Europe so much for its teaching quality as for its commitment to innovation in research. The University was founded in 1968 and it has become a model to follow because of its will to contribute to social progress by training the professionals required by the most dynamic economic and social sectors in the country.
The UAB was one of the first universities of the Spanish State in being acknowledged as Campus of International Excellence. This Program promotes alliances of institutions that have a common strategic project aiming to create an academic, scientific, entreprenurial and innovative environment to get a high international visibility. The University proposal is the project "UABCEI: Aposta pel coneixement i la innovació" (UABCIE: Committment to knowledge and innovation). This is an strategic plan that seeks to make a dynamic RDI environment aiming to make the UAB one of the best European Universities.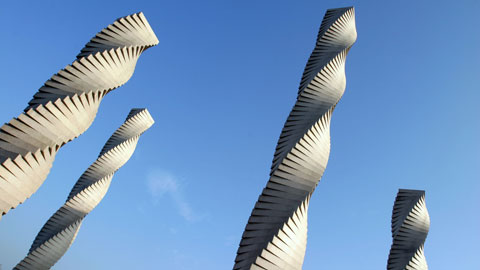 Recent Submissions
(Date of defense:

28-06-2019

)

Les malalties autoimmunitàries estan causades per defectes en la tolerància immunològica, i afecten a gairebé un 10% de la població. Darrerament, diverses intervencions mèdiques han convertit aquestes malalties en cròniques, ...

(Date of defense:

19-07-2019

)

El fracaso de la implantación es una causa importante de infertilidad humana y, en la actualidad, el paso más limitante en las Tecnologías de Reproducción Asistida (del inglés, ART). Puede ser causado por factores maternos ...

(Date of defense:

19-07-2019

)

A pesar de que la esclerosis múltiple fue descrita por el Dr. Jean-Martin Charcot en el siglo XIX, todavía sigue siendo una enfermedad neurológica desafiante. La etiología de la enfermedad es desconocida, pero se sabe que ...

(Date of defense:

05-07-2019

)

Durant la oogènesi dels mamífers, les oogònies proliferen forman els anomenats cists. Les oogònies entren en meiosis progressant en la profase I i els cists es trenquen al mateix temps que es produeix una mort massiva ...

(Date of defense:

05-07-2019

)

La indústria aqüícola és un sector en creixement dinàmic i una font d'aliment d'alta qualitat en un context de decreixement dels estocs d'espècies salvatges i de necessitat d'assolir una seguretat alimentaria global. Les ...