Departament de Genètica i de Microbiologia
The Universitat Autònoma de Barcelona is a referent in Europe so much for its teaching quality as for its commitment to innovation in research. The University was founded in 1968 and it has become a model to follow because of its will to contribute to social progress by training the professionals required by the most dynamic economic and social sectors in the country.
The UAB was one of the first universities of the Spanish State in being acknowledged as Campus of International Excellence. This Program promotes alliances of institutions that have a common strategic project aiming to create an academic, scientific, entreprenurial and innovative environment to get a high international visibility. The University proposal is the project "UABCEI: Aposta pel coneixement i la innovació" (UABCIE: Committment to knowledge and innovation). This is an strategic plan that seeks to make a dynamic RDI environment aiming to make the UAB one of the best European Universities.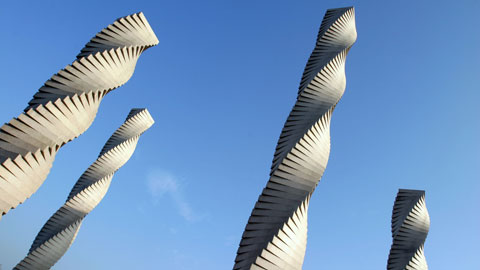 Recent Submissions
(Date of defense:

04-11-2019

)

La Enfermedad de Chagas (EC) es la enfermedad parasitaria más importante en América latina, donde es endémica. Debido a los movimientos migratorios de las últimas décadas, la EC se ha convertido en un problema de salud ...

(Date of defense:

29-11-2019

)

La tuberculosis, una enfermedad causada por Mycobacterium tuberculosis, mata a 1,6 millones de personas al año. El resultado de la infección depende de factores del hospedador, la diversidad del patógeno y de factores ...

(Date of defense:

16-03-2018

)

Los avances en el campo de la nanotecnología han permitido desarrollar una gran diversidad de nanomateriales sintetizados artificialmente (NMs), los cuales presentan nuevas y prometedoras aplicaciones en diversas industrias. ...

(Date of defense:

10-07-2019

)

La presente Tesis Doctoral está dedicada al desarrollo de novedosos sensores nanofotónicos como soluciones alternativas a las herramientas existentes de monitoreo medioambiental. En concreto, proponemos el uso de un novedoso ...

(Date of defense:

15-11-2019

)

Ha habido un mayor enfoque en la medicina personalizada en los últimos años. Las mejoras tecnológicas significativas en las últimas décadas han generando una explosión en los datos disponibles y esto ha sido uno de los ...