Departament d'Economia i d'Història Econòmica
The Universitat Autònoma de Barcelona is a referent in Europe so much for its teaching quality as for its commitment to innovation in research. The University was founded in 1968 and it has become a model to follow because of its will to contribute to social progress by training the professionals required by the most dynamic economic and social sectors in the country.
The UAB was one of the first universities of the Spanish State in being acknowledged as Campus of International Excellence. This Program promotes alliances of institutions that have a common strategic project aiming to create an academic, scientific, entreprenurial and innovative environment to get a high international visibility. The University proposal is the project "UABCEI: Aposta pel coneixement i la innovació" (UABCIE: Committment to knowledge and innovation). This is an strategic plan that seeks to make a dynamic RDI environment aiming to make the UAB one of the best European Universities.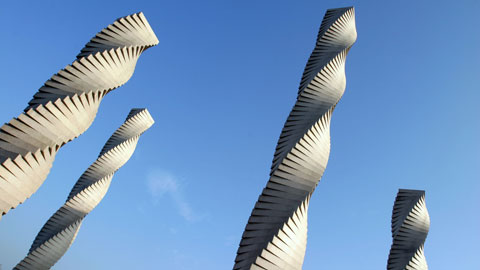 Recent Submissions
(Date of defense:

26-10-2018

)

Esta tesis es una colección de ensayos centrados en la economía del desarrollo. La primera parte está dedicada al análisis de las tarifas de transacción sobre el comportamiento de las remesas y cómo la existencia de los ...

(Date of defense:

11-10-2018

)

Esta tesis es una colección de tres ensayos empíricos con un enfoque en la previsión. El primer capítulo se centra en una importante tarea de política como previsión de la inflación. El trabajo tiene como objetivo ...

(Date of defense:

12-07-2018

)

En esta tesis doctoral, utilizo estrategias empíricas en economía aplicada para proporcionar evidencias cuantitativas que pueden ayudar a mejorar las políticas de bienestar en los países en desarrollo. Mi principal objetivo ...

(Date of defense:

06-09-2018

)

Aquesta tesi explora la teoria de la xarxa i les seves aplicacions al mercat laboral. En particular, examino com l'estabilitat i l'eficiència de les xarxes depenen de les externalitats de la xarxa i de la vinculació de les ...

(Date of defense:

27-07-2018

)

Aquesta tesi persegueix els objectius següents. En primer lloc, estudia els factors que impulsen el creixement constant tant en la participació de la mà d'obra com en les hores per treballador de persones majors, persones ...