Departament de Sociologia
The Universitat Autònoma de Barcelona is a referent in Europe so much for its teaching quality as for its commitment to innovation in research. The University was founded in 1968 and it has become a model to follow because of its will to contribute to social progress by training the professionals required by the most dynamic economic and social sectors in the country.
The UAB was one of the first universities of the Spanish State in being acknowledged as Campus of International Excellence. This Program promotes alliances of institutions that have a common strategic project aiming to create an academic, scientific, entreprenurial and innovative environment to get a high international visibility. The University proposal is the project "UABCEI: Aposta pel coneixement i la innovació" (UABCIE: Committment to knowledge and innovation). This is an strategic plan that seeks to make a dynamic RDI environment aiming to make the UAB one of the best European Universities.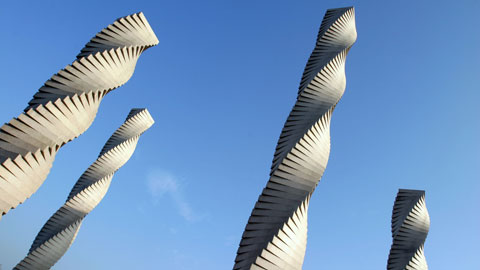 Recent Submissions
(Date of defense:

11-10-2018

)

La presente tesis doctoral que lleva por título "Trayectorias laborales y redes personales: un análisis longitudinal en la población joven" tiene como objetivo principal el estudio de las trayectorias laborales de los ...

(Date of defense:

28-11-2018

)

Aquesta Tesi aborda el tema de la Memòria de l'Holocaust a l'Estat Espanyol a través d'una perspectiva sociològica i una perspectiva històrica. Els conceptes de memòria, antisemitisme i totalitarisme són les variables que ...

(Date of defense:

13-07-2018

)

Aquesta tesi doctoral explora la participació de les famílies a l'escola des d'una perspectiva inèdita ja que conceptualitza els moviments de famílies en educació com a subjectes polítics amb capacitat de veu i d'incidència ...

(Date of defense:

28-06-2018

)

L'auge de la cohabitació constitueix un dels canvis demogràfics més remarcables esdevinguts als països occidentals. A Espanya la cohabitació i el naixement de fills de parelles cohabitants han passat de ser un cas ...

(Date of defense:

28-05-2018

)

Objectius Aquesta tesi es planteja els objectius següents: Observar la incidència de la darrera crisi socioeconòmica sobre les condicions d'ocupació i de treball a la UE de la població assalariada. Determinar quina ...