Departament de Sociologia
The Universitat Autònoma de Barcelona is a referent in Europe so much for its teaching quality as for its commitment to innovation in research. The University was founded in 1968 and it has become a model to follow because of its will to contribute to social progress by training the professionals required by the most dynamic economic and social sectors in the country.
The UAB was one of the first universities of the Spanish State in being acknowledged as Campus of International Excellence. This Program promotes alliances of institutions that have a common strategic project aiming to create an academic, scientific, entreprenurial and innovative environment to get a high international visibility. The University proposal is the project "UABCEI: Aposta pel coneixement i la innovació" (UABCIE: Committment to knowledge and innovation). This is an strategic plan that seeks to make a dynamic RDI environment aiming to make the UAB one of the best European Universities.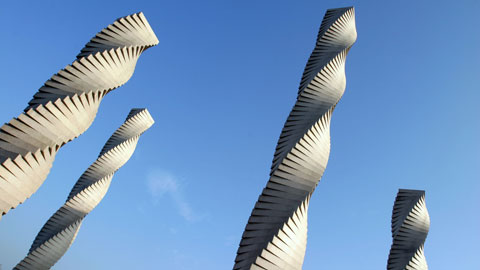 Recent Submissions
(Date of defense:

11-06-2019

)

El creciente aumento de la compaginación de estudios y trabajo en la universidad ha llamado la atención de diferentes actores en la educación superior, políticos, investigadores y gestores de las instituciones educativas ...

(Date of defense:

15-02-2019

)

La tesis analiza las estrategias de desarrollo local y creación de empleo en el marco de la Unión Europea en el período de expansión previo a la crisis económica de 2008 (y que coincide con el período de desarrollo de las ...

(Date of defense:

08-02-2019

)

El final del siglo XX se ha caracterizado por un proceso de expansión y democratización educativa a escala global que ha afectado a la mayoría de países europeos. Como resultado, el acceso a la Educación Superior se ha ...

(Date of defense:

14-12-2018

)

Les Aliances Públiques Privades han constituït una estratègia adoptada pels governs per compartir responsabilitat, controlar costos i augmentar l'eficiència a través de la implementació de mecanismes de competència. ...

(Date of defense:

11-10-2018

)

La presente tesis doctoral que lleva por título "Trayectorias laborales y redes personales: un análisis longitudinal en la población joven" tiene como objetivo principal el estudio de las trayectorias laborales de los ...