Departament d'Art i de Musicologia
The Universitat Autònoma de Barcelona is a referent in Europe so much for its teaching quality as for its commitment to innovation in research. The University was founded in 1968 and it has become a model to follow because of its will to contribute to social progress by training the professionals required by the most dynamic economic and social sectors in the country.
The UAB was one of the first universities of the Spanish State in being acknowledged as Campus of International Excellence. This Program promotes alliances of institutions that have a common strategic project aiming to create an academic, scientific, entreprenurial and innovative environment to get a high international visibility. The University proposal is the project "UABCEI: Aposta pel coneixement i la innovació" (UABCIE: Committment to knowledge and innovation). This is an strategic plan that seeks to make a dynamic RDI environment aiming to make the UAB one of the best European Universities.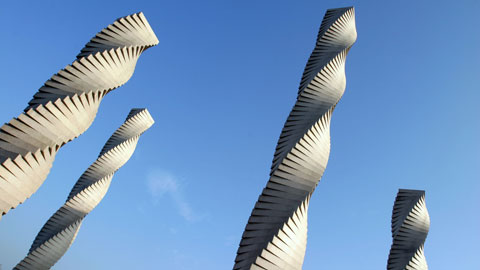 Recent Submissions
(Date of defense:

28-03-2019

)

Resums pendents

(Date of defense:

01-10-2019

)

La present tesi doctoral es centra en la figura de Manuel Rocamora Vidal (Barcelona, 1892-1976), col·leccionista, pintor, escriptor i promotor cultural. És especialment conegut com a col·leccionista d'indumentària antiga, ...

(Date of defense:

26-09-2019

)

La presente tesis doctoral se propone a hacer un paralelo entre el nacionalismo musical brasileño y español a través de la comparación entre el pensamiento estético de Felip Pedrell y Mário de Andrade y sus propuestas para ...

(Date of defense:

12-04-2019

)

A partir de la creación del Conservatoire de París, en el marco académico, los maestros más significativos de las diferentes escuelas interpretativas han ido seleccionando el repertorio de sus alumnos basándose principalmente ...

(Date of defense:

12-12-2018

)

La presente investigación es acerca del arte funerario relacionado con dos tumbas de gobernantes mayas del periodo Clásico Tardío, es decir, entre el 600 y 900 d.C. Los gobernantes son K'ihnich Janaab' Pakal de Palenque ...