Departament de Dret Privat
The Universitat Autònoma de Barcelona is a referent in Europe so much for its teaching quality as for its commitment to innovation in research. The University was founded in 1968 and it has become a model to follow because of its will to contribute to social progress by training the professionals required by the most dynamic economic and social sectors in the country.
The UAB was one of the first universities of the Spanish State in being acknowledged as Campus of International Excellence. This Program promotes alliances of institutions that have a common strategic project aiming to create an academic, scientific, entreprenurial and innovative environment to get a high international visibility. The University proposal is the project "UABCEI: Aposta pel coneixement i la innovació" (UABCIE: Committment to knowledge and innovation). This is an strategic plan that seeks to make a dynamic RDI environment aiming to make the UAB one of the best European Universities.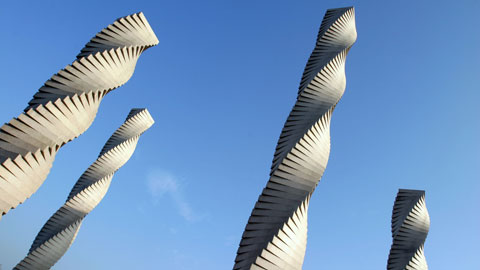 Recent Submissions
(Date of defense:

30-09-2019

)

La tesi dottorale fatta sotto la direzione della Prof.a Dr.a Maria del Carmen Gete Alonso y Calera si intitola "I Contratti di matrimonio nel regime giuridico dell'Iran". In questo lavoro che è stato elaborato in lingua ...

(Date of defense:

05-04-2019

)

El instituto de la acumulación jurídica de penas, regulado en el art. 76 CP, se configura como una limitación legal al cumplimiento sucesivo de las penas. Esta limitación aparece motivada por la función de reeducación y ...

(Date of defense:

15-02-2019

)

El presente trabajo presenta un estudio general de naturaleza crítica al proceso de reconocimiento jurídico de la convivencia de hecho en el Derecho chileno. En lo específico, se analiza el estatuto denominado Acuerdo de ...

(Date of defense:

26-09-2018

)

Enfrentados al quiebre de la premisa que sitúa a la familia como la principal precursora del desarrollo integral de sus miembros y, a falta de una regulación específica, apuntamos a despejar si tiene lugar la reparación ...

(Date of defense:

06-09-2018

)

Este proyecto de investigación interdisciplinario tiene como objetivo el análisis del concepto moderno y los factores determinantes del control de la persona; revisa el desarrollo histórico del concepto; discutir la capacidad ...