Institut de Ciència i Tecnologia Ambientals
The Universitat Autònoma de Barcelona is a referent in Europe so much for its teaching quality as for its commitment to innovation in research. The University was founded in 1968 and it has become a model to follow because of its will to contribute to social progress by training the professionals required by the most dynamic economic and social sectors in the country.
The UAB was one of the first universities of the Spanish State in being acknowledged as Campus of International Excellence. This Program promotes alliances of institutions that have a common strategic project aiming to create an academic, scientific, entreprenurial and innovative environment to get a high international visibility. The University proposal is the project "UABCEI: Aposta pel coneixement i la innovació" (UABCIE: Committment to knowledge and innovation). This is an strategic plan that seeks to make a dynamic RDI environment aiming to make the UAB one of the best European Universities.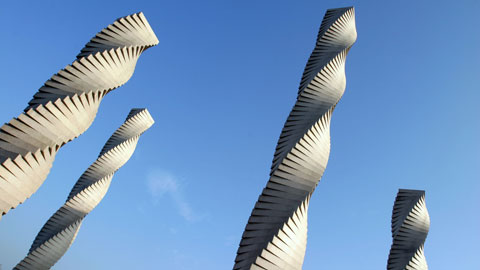 Recent Submissions
(Date of defense:

18-07-2019

)

Esta tesis presenta un marco teórico novedoso para el análisis energético biofísico de los sistemas socio-ecológicos basado ​​en la teoría de la complejidad. A través de la implementación de MuSIASEM y el análisis relacional, ...

(Date of defense:

19-07-2019

)

La productivitat primària (PP) marina és un procés clau en el cicle global del carboni marí i, per tant, en el clima del nostre planeta. L'obtenció d'informació quantitativa de PP en el passat es basa en models biogeoquímics, ...

(Date of defense:

05-07-2019

)

Históricamente, la naturaleza ha sido un recurso de salud para los seres humanos. En los últimos años ha resurgido el interés por el estudio de los potenciales beneficios que el contacto con la naturaleza tiene para la ...

(Date of defense:

14-06-2019

)

Con una superficie terrestre cada vez más ocupada por actividades humanas, el debate entorno a cómo gestionar las áreas protegidas para lograr una conservación efectiva de la biodiversidad a largo plazo reconoce cada vez ...

(Date of defense:

02-04-2019

)

L'agricultura urbana (AU), especialment en les cobertes (AR), és una pràctica cada vegada més implementada per a complementar la creixent demanda de producció local d'aliments a les ciutats. Diversos treballs de recerca ...