Programa de Doctorat en Educació
The Universitat Autònoma de Barcelona is a referent in Europe so much for its teaching quality as for its commitment to innovation in research. The University was founded in 1968 and it has become a model to follow because of its will to contribute to social progress by training the professionals required by the most dynamic economic and social sectors in the country.
The UAB was one of the first universities of the Spanish State in being acknowledged as Campus of International Excellence. This Program promotes alliances of institutions that have a common strategic project aiming to create an academic, scientific, entreprenurial and innovative environment to get a high international visibility. The University proposal is the project "UABCEI: Aposta pel coneixement i la innovació" (UABCIE: Committment to knowledge and innovation). This is an strategic plan that seeks to make a dynamic RDI environment aiming to make the UAB one of the best European Universities.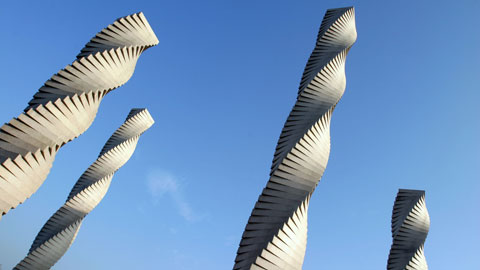 Recent Submissions
(Date of defense:

16-12-2021

)

"Han passat més de 50 anys des de la publicació de l'Informe Coleman (Coleman et al., 1966) on s'assenyalava que l'èxit escolar estaria determinat bàsicament per l'origen social i familiar de l'alumnat, i uns 50 des del ...

(Date of defense:

02-12-2021

)

Els processos de Validació d'Aprenentatge Previs a Bolívia encara es troben limitats a la certificació de competències laborals des dels aprenentatges no formals i informals, però no s'ha plantejat la vinculació d'aquest ...

(Date of defense:

30-09-2021

)

d'investigacions en països amb una marcat passat colonial que mostren el lloc infravalorat que tenen els pobles originaris en els currículums i, de la mateixa manera, el valor d'una formació docent lligada a la justícia ...

(Date of defense:

18-11-2021

)

La tesi doctoral Avaluació d'activitats d'Educació del Consum des de la perspectiva de l'Educació per a la Sostenibilitat i la Complexitat: una proposta d'instrument té per finalitat proposar un instrument d'avaluació per ...

(Date of defense:

27-07-2021

)

La present tesi doctoral disposa com objecte d'estudi central el llegat pedagògic de Macho Moreno. Entre els seus referents pedagògics i socials es troben cinc influències: Informe Quintana (1814); formació de l'Escola ...