Departament de Didàctica de la Llengua, de la Literatura i de les Ciències Socials
The Universitat Autònoma de Barcelona is a referent in Europe so much for its teaching quality as for its commitment to innovation in research. The University was founded in 1968 and it has become a model to follow because of its will to contribute to social progress by training the professionals required by the most dynamic economic and social sectors in the country.
The UAB was one of the first universities of the Spanish State in being acknowledged as Campus of International Excellence. This Program promotes alliances of institutions that have a common strategic project aiming to create an academic, scientific, entreprenurial and innovative environment to get a high international visibility. The University proposal is the project "UABCEI: Aposta pel coneixement i la innovació" (UABCIE: Committment to knowledge and innovation). This is an strategic plan that seeks to make a dynamic RDI environment aiming to make the UAB one of the best European Universities.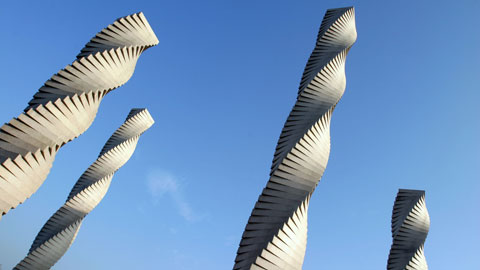 Recent Submissions
(Date of defense:

27-05-2019

)

La presente investigación aborda los procesos de configuración de la subjetividad política en estudiantes de educación superior que analizaron temas controversiales de la realidad social chilena. Se asumió una visión no ...

(Date of defense:

14-05-2019

)

Aquesta tesi analitza el funcionament intern d'una iniciativa de formació del professorat universitari per a l'ensenyament per mitjà de l'anglès. Des d'una perspectiva constructivista social estudia el procés de formació ...

(Date of defense:

23-11-2018

)

Vegeu resums ijb1de1.pdf

(Date of defense:

03-12-2018

)

La investigación responde la interrogante: ¿Cuál es el pensamiento y las prácticas del profesorado de historia, geografía y ciencias sociales sobre la formación ciudadana en Chile? El objetivo general del estudio es: ...

(Date of defense:

20-11-2018

)

Esta investigación integra tres campos de estudio –políticas curriculares, libros álbum y formación docente– articulados en el marco de la Didáctica de la literatura infantil y juvenil, y orientados por el objetivo de ...