Departament de Geografia
The Universitat Autònoma de Barcelona is a referent in Europe so much for its teaching quality as for its commitment to innovation in research. The University was founded in 1968 and it has become a model to follow because of its will to contribute to social progress by training the professionals required by the most dynamic economic and social sectors in the country.
The UAB was one of the first universities of the Spanish State in being acknowledged as Campus of International Excellence. This Program promotes alliances of institutions that have a common strategic project aiming to create an academic, scientific, entreprenurial and innovative environment to get a high international visibility. The University proposal is the project "UABCEI: Aposta pel coneixement i la innovació" (UABCIE: Committment to knowledge and innovation). This is an strategic plan that seeks to make a dynamic RDI environment aiming to make the UAB one of the best European Universities.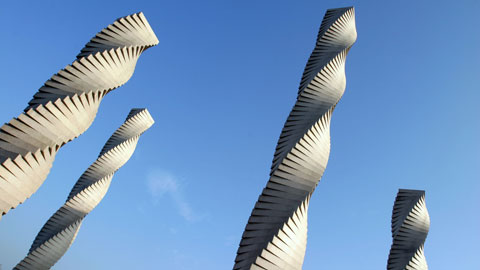 Recent Submissions
(Date of defense:

05-09-2019

)

La política i la planificació del usos del sòl concerneix la presa de decisions col·lectives mitjançant la qual una societat decideix on, dins del seu territori, s'han de dur a terme diferents activitats socioeconòmiques ...

(Date of defense:

02-07-2019

)

La aproximación a los servicios del ecosistema ha constituido un campo de investigación puntero en las últimas dos décadas, ya que se trata de una vía efectiva para reforzar la conexión entre los ecosistemas y el bienestar ...

(Date of defense:

03-07-2019

)

En el context actual de societat global i del coneixement, la universitat ha intensificat la seva col·laboració en el territori fins a obtenir un paper destacar en el desenvolupament socioeconòmic. Actualment, la universitat ...

(Date of defense:

01-07-2019

)

En relación a la creciente popularidad de los visitantes chinos en Barcelona (España). Esta tesis explora la imagen de Barcelona como destino turístico, en inglés, Tourist Destination Image (TDI), en base al mercado turístico ...

(Date of defense:

09-07-2019

)

L'evolució conceptual de la mobilitat ha determinat que aquesta sigui considerada com un dret de tots els ciutadans. No obstant això, a Lima, encara hi ha persones sense autonomia com els infants, els adults grans i les ...