Departament de Geografia
The Universitat Autònoma de Barcelona is a referent in Europe so much for its teaching quality as for its commitment to innovation in research. The University was founded in 1968 and it has become a model to follow because of its will to contribute to social progress by training the professionals required by the most dynamic economic and social sectors in the country.
The UAB was one of the first universities of the Spanish State in being acknowledged as Campus of International Excellence. This Program promotes alliances of institutions that have a common strategic project aiming to create an academic, scientific, entreprenurial and innovative environment to get a high international visibility. The University proposal is the project "UABCEI: Aposta pel coneixement i la innovació" (UABCIE: Committment to knowledge and innovation). This is an strategic plan that seeks to make a dynamic RDI environment aiming to make the UAB one of the best European Universities.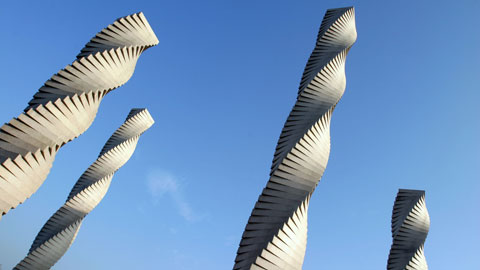 Recent Submissions
(Date of defense:

19-05-2020

)

L'estudi de la mortalitat és fonamental per conèixer l'estat de salut d'una població, raó per la qual cal reconèixer les principals causes, distribució espacial, edat en què tenen lloc les defuncions, així com altres ...

(Date of defense:

06-03-2020

)

La mobilitat és una part integral de la vida quotidiana. Per desplaçar-nos entre les activitats diàries recorrem distàncies que requereixen l'ús de diferents modes de transport. Cada mode proporciona velocitats diferents, ...

(Date of defense:

13-11-2019

)

La igualdad en salud y duración de la vida es la base de todas las demás formas de la igualdad de oportunidades. Cuando el inicio de una discapacidad crónica o la edad de la muerte resultan de las desigualdades estructurales ...

(Date of defense:

05-11-2019

)

Los pequeños cambios económicos que se aprecian en un barrio cualquiera de una ciudad cualquiera son consecuencia de complejos factores que atienden no sólo a una escala urbana sino también a una escala regional, nacional ...

(Date of defense:

14-11-2019

)

Hace poco más de cien años, una pandemia de gripe se extendió por todo el mundo. Apodada la "gripe española", esta pandemia contribuyó a la muerte de millones de personas en menos de un año. Durante mucho tiempo el foco ...