Departament de Psicologia Clínica i de la Salut
The Universitat Autònoma de Barcelona is a referent in Europe so much for its teaching quality as for its commitment to innovation in research. The University was founded in 1968 and it has become a model to follow because of its will to contribute to social progress by training the professionals required by the most dynamic economic and social sectors in the country.
The UAB was one of the first universities of the Spanish State in being acknowledged as Campus of International Excellence. This Program promotes alliances of institutions that have a common strategic project aiming to create an academic, scientific, entreprenurial and innovative environment to get a high international visibility. The University proposal is the project "UABCEI: Aposta pel coneixement i la innovació" (UABCIE: Committment to knowledge and innovation). This is an strategic plan that seeks to make a dynamic RDI environment aiming to make the UAB one of the best European Universities.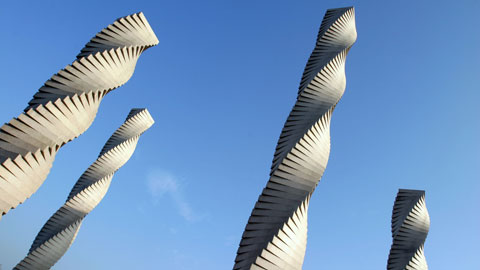 Recent Submissions
(Date of defense:

22-07-2019

)

Objectiu: Estudiar i descriure el rendiment cognitiu en dones que han estat diagnosticades de càncer de mama de novo i han estat tractades amb quimioteràpia amb un règim de 5-fluorouracil, epirubicina i ciclofosfamida (FEC) ...

(Date of defense:

27-11-2018

)

Es bien sabido que la forma en que una familia reacciona a un trastorno psicótico tiene una influencia considerable en el pronóstico de la psicosis. El objetivo principal de esta tesis fue examinar determinados factores ...

(Date of defense:

16-11-2018

)

L'actual projecte de tesi planteja un treball innovador a través de la metodologia observacional aplicada amb estudis descriptius amb pacients amb una lesió medul·lar adquirida (d'origen traumàtic o mèdic) amb dolor. Els ...

(Date of defense:

19-11-2018

)

La adolescencia representa un período crítico durante el cual ocurren cambios físicos y psicológicos importantes. Durante este período, los problemas relacionados con la alimentación y el peso (PRAP) como la insatisfacción ...

(Date of defense:

12-11-2018

)

El abuso infantil se ha convertido en un problema de salud pública y la sociedad está más sensibilizada sobre la prevalencia de este. La ciencia pone más energía y recursos para entender las consecuencias del abuso infantil, ...