Programa de Doctorat en Mitjans, Comunicació i Cultura
The Universitat Autònoma de Barcelona is a referent in Europe so much for its teaching quality as for its commitment to innovation in research. The University was founded in 1968 and it has become a model to follow because of its will to contribute to social progress by training the professionals required by the most dynamic economic and social sectors in the country.
The UAB was one of the first universities of the Spanish State in being acknowledged as Campus of International Excellence. This Program promotes alliances of institutions that have a common strategic project aiming to create an academic, scientific, entreprenurial and innovative environment to get a high international visibility. The University proposal is the project "UABCEI: Aposta pel coneixement i la innovació" (UABCIE: Committment to knowledge and innovation). This is an strategic plan that seeks to make a dynamic RDI environment aiming to make the UAB one of the best European Universities.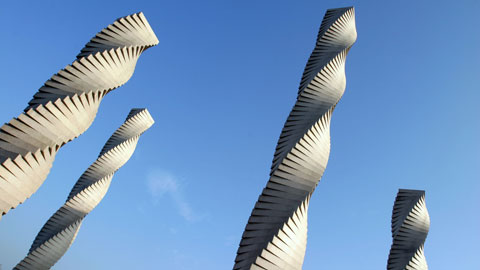 Recent Submissions
(Date of defense:

08-02-2021

)

A aquesta tesi es pretén examinar el caràcter de comunitat fan dels usuaris de videojocs, examinant les seves pràctiques comunicatives i de producció i consum de textos secundaris en torn al videojoc, a més a més de la ...

(Date of defense:

31-03-2022

)

Aquesta tesi, des de la mirada de l'Anàlisi Crítica del Discurs (ACD), indaga a la cobertura periodística del conflicte colombià i, de manera específica, en el procés de pau entre el govern colombià i la guerrilla de les ...

(Date of defense:

17-12-2021

)

Els estudis sobre les relacions transnacionals entre el Perú i Xile han suscitat des de les últimes dècades un interès especial entre els acadèmics d'ambdós països. Més enllà de ser nacions veïnes, lligades per temes que ...

(Date of defense:

12-11-2021

)

Aquesta tesi doctoral investiga la formació de corrents d'opinió a Twitter al voltant de les eleccions catalanes del 21 de desembre del 2017, en un periode de gairebé 6 mesos des de l'inici de la campanya electoral fins a ...

(Date of defense:

12-11-2021

)

Durant diversos anys, examinar la imatge dels àrabs i els musulmans reflectida als mitjans de comunicació nord-americans s'ha considerat un camp d'investigació ric, que ha estat adobat per molts estudiosos de la comunicació ...